There comes a time in a person's life when they need to take a step back from their career and focus on their personal life. This can occur for a variety of reasons. You may need to take care of a loved one, you may choose to spend some time traveling, you may want to try another career option, or more commonly, you take time off to raise your family.
There are, in fact, thousands of people looking to return to their former careers right now. But taking some time off, whether it's a couple years or more, can be very challenging and intimidating.
A lot can change in a short period of time. Depending on your industry and position before you took time off, it may not be feasible to jump right back into the position you left.
You may lack new skills and knowledge. Companies may be reluctant to hire you after an extended absence. It could take months or even years to find the right fit. A more suitable alternative to help you jump back into your career is a returnship.
What Is a Returnship?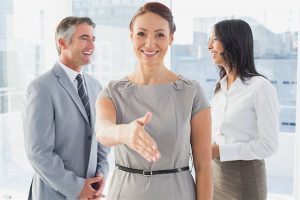 The term was coined by Goldman Sachs and refers to a program designed to help professionals returning to the workforce to minimize obstacles and ramp up.
"In the United States, returnships have become an increasingly popular option for women looking to brush up on skills and ease back into the work force, particularly in the startup world of Silicon Valley. Large companies such as
IBM, Goldman Sachs and Deloitte all offer such back-to-work programs," says Saira Peeker in The Globe And Mail.
While the concept originated in the United States, it's starting to catch on in Canada,
particularly in the banking and finance centre. Many large institutions such as RBC , BMO,
and Manulife offer programs for women returning to the workforce after an extended time
away.
How Does A Returnship Work?
Jason Wingard on Forbes explains how returnships work:
"Modeled after traditional student internships, organizations hire individuals for a few months to a year during which they pair employment with mentoring and training. The benefits are twofold: returners gain skills, confidence, and connections, and employers evaluate prospective candidates risk-free. Returnships can provide an excellent segue back into the working world."
Why Candidates Should Consider a Returnship?
Returnships give workers the opportunity to get back into the flow of their career, make up for shortcomings, and give them the opportunity to re-establish themselves. Some of the advantages include:
Finding an opportunity quicker
The ability to quickly re-establish your confidence
Increased chances of returning to your career at the level you left
Access to training and coaching
Who Benefits Most from Returnships?
There are many people who can benefit from a returnship-style work arrangement:
Parents
Military veterans
Returning retirees
People returning from a medical leave of absence
Anyone who has taken an extended period of time off
If you are planning to return to the workforce, explore returnship opportunities in your industry.
Should Your Organization Consider Offering A Returnship?
Returnships provide organizations with a unique opportunity to tap into available talent that may be overlooked simply because they have been out of the workforce. You have the opportunity get a more detailed look at a potential candidate who could turn out to be a great addition to your team. With some Canadian companies already having success, it's worth considering, especially if you are having challenges recruiting talent.
Get More Career Advice
Four Underrated Ways to Use LinkedIn to Boost Your Job Search
How to Track Your Career Progression
3 Unconventional Job Search Strategies to Use to Your Advantage
---
IQ PARTNERS is an Executive Search & Recruitment firm supporting clients across the country. We help companies hire better, hire less & retain more. We have specialist teams of recruiters in Executive Search / Board & C-Suite, Technology, Media, Digital & Marketing, Accounting & Finance, Financial Services & Insurance, Cannabis, Startup, Data Science, Consumer, eCommerce & Retail, Operations & HR, Manufacturing, Supply Chain & Engineering, Legal & Professional Services, Pharmaceutical & Life Sciences, Non-Profit & Sustainability, and Sales. IQ PARTNERS has its head office in Toronto and operates internationally via Aravati Global Search Network. Click here to view current job openings and to register with us.