We all know how valuable LinkedIn is for job searches. It's a great source of job ads, resources, and it's a highly effective platform to connect with recruiters.
To leverage LinkedIn you need to have a complete profile, keep your information updated, and use it regularly. However, there are some underrated and less frequently used features that can help you boost your job search.
If you are looking to make a career move, consider using these LinkedIn features to get noticed and find more job opportunities:
Make Sure You Have Recommendations on Your Profile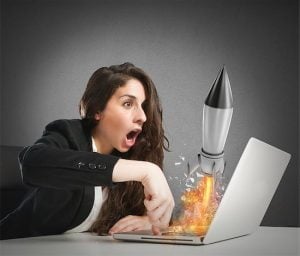 Recommendations act as a pseudo reference check. It is a trust factor that shows you have been successful and people recommend your work. Getting others to write you a public recommendation on LinkedIn holds some weight with recruiters and hiring managers. Therefore, it's important to get these recommendations from former bosses, colleagues and other professionals as your career progresses. Try to have at least three recommendations – each from a separate job.
Join Job Search Groups
LinkedIn Groups can be highly effective for job seekers. There are groups based on your industry, job type, city, and more. You can quickly find groups that match your career path. These groups can help you connect with other like-minded professionals, recruiters, hiring companies and provide you with great networking opportunities, job search advice, information about companies, and more.
And don't worry; you can keep things secret if you are employed. Just make sure the groups you join are not visible on your profile.
Be a Thought Leader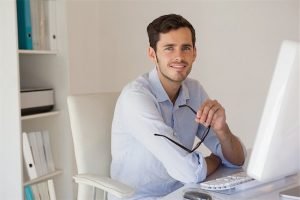 Recruiters and hiring companies value job candidates who are thought leaders. Be active on LinkedIn. Share content, comment on other people's articles and posts, and use LinkedIn Publishing to write about topics related to your industry. Having a voice is important for many careers. Being a thought leader and being active shows you are proactive and are an active participant within your industry.
Be Different
There is a lot of noise on LinkedIn. Rather than contributing to it and blending in with the crowd, try to stand out. Do something different that will get the attention of hiring companies and recruiters. Be creative and look for new ways to promote yourself and make your profile unique.
Get More Tips for Effectively Using LinkedIn to Boost Your Job Search
LinkedIn Profile Rules to Attract Recruiters
Do Your Resume and LinkedIn Profile Match? They Should!
5 Things You Should NEVER Do on LinkedIn
IQ PARTNERS is an Executive Search & Recruitment firm supporting clients across the country. We help companies hire better, hire less & retain more. We have specialist teams of recruiters in Technology (IT), Accounting and Finance, Consumer Goods, eCommerce and Retail, Financial Services and Insurance, Startup, Cannabis, Big Data, B2B and Industrial, Operations and HR, Professional Services and Legal, Media, Digital and Marketing, Pharmaceutical and Life Sciences, Emerging Technology and Telecom, and  Sales. IQ PARTNERS has its head office in Toronto and operates internationally via Aravati Global Search Network. Click here to view current job openings and to register with us.