By Gary Hinde, Toronto Technology Recruiter
We all have resumes and most professionals today also have a LinkedIn profile. Savvy professionals have a 100% complete and detailed LinkedIn profile to support their job search efforts.
But how aligned are your resume and LinkedIn profile? Are they identical? Are they very similar? Do they somewhat overlap? Are they completely different?
If your resume and LinkedIn profile are not the same, you could be losing out on career opportunities. Having the same work history on both is paramount. Why?
Consistency
When putting yourself out there, especially when you are actively looking for a new job, it's important to be consistent with your work history across all touch points. What you have on your resume should be reflected in your LinkedIn profile, other social media accounts, your blog, and anywhere else a hiring manager may learn about you.
You Don't Know How People May Find You
Hiring managers and recruiters can come across your application or profile in a number of ways – mainly your resume or LinkedIn. But you don't always know which one they will see first. Having the same information on both touch points ensures you know what they are seeing. They will also be able to verify the information when they see the other.
Hiring Managers Will Question Your Legitimacy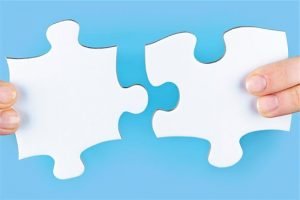 If a hiring manager notices stark differences in your work history on your resume and LinkedIn profile, they may begin to question your candidacy.
Which one is accurate?
Are you lying about your experience?
Are you trying to manipulate the system?
Are you simply using your resume to match the job ad?
J.T. O'Donnell on inc.com explains why inconsistency in your resume and LinkedIn profile could confuse hiring managers and recruiters:
"Most recruiters will first skim your resume to see if you are a basic match for their open positions. Things like job titles and accomplishments are reviewed quickly for key pieces of info. If they like what they see, they then forward by email your LinkedIn profile and resume to the hiring manager. Now, if the hiring manager opens both up and sees the work histories aren't identical, they will start to question which one is accurate."
They Could Take a Hard Pass
If a hiring managers suspects you may be doing something shady, even if you aren't and have no intention to game the system, you could miss out on the opportunity without a chance to explain yourself.
Conclusion: Always make sure the work history on your resume and LinkedIn profile match.
Get More Effective Resume Writing Tips
Does Your Resume Suck? 5 Traits of the Worst Resumes
4 Tech Skills All Candidates Need on Their Resumes
Watch: Advice from a Recruiter — Keep These 4 Things OFF Your Resume
IQ PARTNERS is an Executive Search & Recruitment firm supporting clients across the country. We help companies hire better, hire less & retain more. We have specialist teams of recruiters in Technology (IT), Accounting and Finance, Consumer Goods, eCommerce and Retail, Financial Services and Insurance, Startup, Cannabis, Big Data, B2B and Industrial, Operations and HR, Professional Services and Legal, Media, Digital and Marketing, Pharmaceutical and Life Sciences, Emerging Technology and Telecom, and  Sales. IQ PARTNERS has its head office in Toronto and operates internationally via Aravati Global Search Network. Click here to view current job openings and to register with us.