Accounting careers have never afforded professionals with more opportunity. How people utilize accountants is evolving as new forms of technology, software, and accounting tools are introduced. While jobs, roles, skill requirements, and duties are changing, certification remains as important as it ever was.
Accounting professionals in Canada have a number of accounting certifications to consider. You can also choose not to be certified, but the decision you make will have a clear impact on your career path and the types of jobs you qualify for in the future.
Here we outline the common types of accounting certifications:
Chartered Accountant (CA)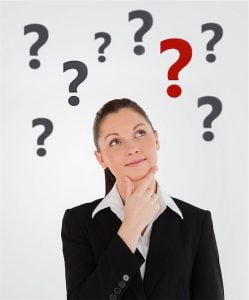 This qualification requires an undergraduate degree and three years of training in an accounting firm. This designation is recognized internationally and opens the door to a variety of accounting jobs.
Chartered General Accountant (CGA)
This designation requires an undergraduate degree and three years of training in an accounting firm. Many professionals choose this certification option because they can complete it while they work in accounting.
Chartered Management Accountant (CMA)
This certification requires you have a degree in a related discipline, such as business, economics, or commerce. This designation opens the door to career advancement in management accounting.
Certified Public Accountant (CPA)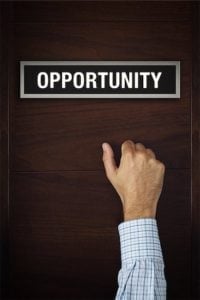 A CPA designation will open up a variety of career paths. CPAs are always in demand in Canada and internationally. As a CPA you can expect an average salary of about $140,000. You will also be able to progress your career to top positions such as CEO, CFO, treasurer, and many others.
Advanced Certificate in Accounting and Finance (ACAF)
This certification is ideal for those who have some post-secondary education in accounting and want to improve their current standing in the industry. It will help you advance your skills to an intermediate level. It is ideal for those who don't aspire to get their CPA but work in the accounting field.
Certified Professional Bookkeeper (CPB)
If you work as a bookkeeper or plan to work in this area, this designation can help differentiate you from others who do not have these credentials.
More Accounting Career Advice
Get more finance and accounting career advice by checking out these insightful blogs by our accounting recruiters:
Career Advice for Young Accountants
The 10 Highest Paying Jobs in Finance
5 Reasons Why Accounting Careers Are NOT Boring
IQ PARTNERS is an Executive Search & Recruitment firm supporting clients across the country. We help companies hire better, hire less & retain more. We have specialist teams of recruiters in Technology (IT), Accounting and Finance, Consumer Goods, eCommerce and Retail, Financial Services and Insurance, Startup, Cannabis, Big Data, B2B and Industrial, Operations and HR, Professional Services and Legal, Media, Digital and Marketing, Pharmaceutical and Life Sciences, Emerging Technology and Telecom, and  Sales. IQ PARTNERS has its head office in Toronto and operates internationally via Aravati Global Search Network. Click here to view current job openings and to register with us.