By Catherine Lund, Toronto Marketing Recruiter
Hiring good talent continues to be at the top of the priority list for companies as we start 2019. Hiring was a challenge for companies last year and nothing much will change this year. Low unemployment, skill gaps, and many other factors will shape the state of hiring in the marketing industry this year.
Here are some of the consensus predictions for hiring in 2019:
Expect a Shrinking Talent Pool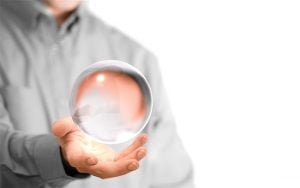 If you thought the talent pool was slim pickings in 2018, you can expect much of the same this year. Expect the talent pool to continue to get smaller, creating more competition among hiring companies. More people retiring, a lower unemployment rate and fewer people in new generations make it more difficult to fill vacancies.
Many marketers also choose less traditional means of employment. They work part time, freelance, work on a contract basis, or consult. Companies may need to consider less traditional employment arrangements to fill their talent void.
Some Companies Will Choose Technology Over Talent
Realizing that finding top talent may be difficult and expensive, some companies will choose to invest in technology to improve efficiency and get more work done. Expect more companies to turn to automation and AI to fill the gap temporarily or permanently.
Look for companies to invest more heavily in marketing tools that can help them streamline digital marketing campaigns.
Companies Will Speed Up the Hiring Process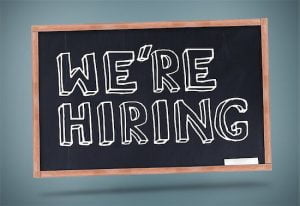 To be better positioned to compete for highly sought after talent, expect companies to hire faster. There has never been more competition in the market, and companies who can act quickly will be better positioned to get the best talent available. Expect companies to invest in more automated hiring processes, consult with recruiters, and identify other ways to attract, assess, and hire people.
Companies Will Focus More on Retention
With companies having trouble finding top talent, they cannot afford to lose any of their existing talent. Therefore, expect companies to focus more on retaining the people they already have. Expect them to offer better perks and compensation to keep their people happy and engaged.
Learn More About the State of the Marketing Industry
Check out these blog posts to learn more about the current state of the marketing industry:
How Marketing Professionals Can Score the Year That Was to Improve the Year Ahead
Should You Hire Internally or Externally for Your Marketing Team?
How to Get Your Marketing Team to Love Your Company AND Stay
IQ PARTNERS is an Executive Search & Recruitment firm supporting clients across the country. We help companies hire better, hire less & retain more. We have specialist teams of recruiters in Technology (IT), Accounting and Finance, Consumer Goods, eCommerce and Retail, Financial Services and Insurance, Startup, Cannabis, Big Data, B2B and Industrial, Operations and HR, Professional Services and Legal, Media, Digital and Marketing, Pharmaceutical and Life Sciences, Emerging Technology and Telecom, and  Sales. IQ PARTNERS has its head office in Toronto and operates internationally via Aravati Global Search Network. Click here to view current job openings and to register with us.