Are you running on auto pilot? Many finance and accounting professionals are just putting in time because they've become complacent with their job and, as a result, their career. It happens, especially if you've been in the same role for an extended period of time.
Being complacent can be dangerous and it can hurt your career. The quality of your work can slip, you may appear disinterested, and you could lose out on new opportunities. The good news is there are a number of ways you can recover from and avoid career complacency.
Try the following if you feel like you've been phoning it in at work:
Take On a New Challenge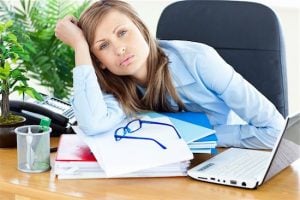 Tired of doing the same old thing day in and day out? Look for a new challenge. Don't wait for one to present itself. Speak with your supervisor about new tasks, projects, and responsibilities you could take on. Adding something new to your plate, even if it's small, can re-motivate you and get you back on track.
Talk with Your Manager Regularly
Do you speak regularly with your manager about your performance? Most employees don't. They only talk about their progress during performance reviews. For most, that is only once per year. What about the rest of the time? There are many learning opportunities that happen all the time. Talking with your boss regularly will open up a constructive dialogue about ways you can improve. It will also show your manager you are serious about your career and an ideal candidate for a promotion.
Network with People in Your Industry
Surrounding yourself with like-minded professionals who are motivated to achieve will help you break out of your career rut. Make time to meet new people and connect with fellow professionals, online and in person. This will provide you with a sense of accountability and a source of motivation.
Invest in Yourself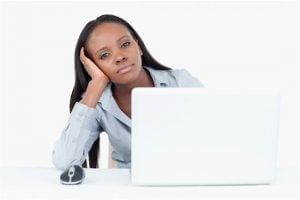 You can make things happen by investing in yourself. Add new skills, take professional development courses, add to and update your certifications, and look for other ways to invest in yourself. It'll keep you motivated and help you avoid becoming bored with your current job.
Always Be Looking for New Opportunities
It's important to always pay attention to what is out there. Keep tabs on available opportunities, and what other companies and professionals are doing in your industry.
More Finance Career Tips
3 Tips for Finance Professionals to Build a Strong Personal Brand
3 Obvious Signs You Are in a Finance Career Rut
Top 5 Fintech Jobs of the Future
IQ PARTNERS is an Executive Search & Recruitment firm supporting clients across the country. We help companies hire better, hire less & retain more. We have specialist teams of recruiters in Technology (IT), Accounting and Finance, Consumer Goods, eCommerce and Retail, Financial Services and Insurance, Startup, Cannabis, Big Data, B2B and Industrial, Operations and HR, Professional Services and Legal, Media, Digital and Marketing, Pharmaceutical and Life Sciences, Emerging Technology and Telecom, and  Sales. IQ PARTNERS has its head office in Toronto and operates internationally via Aravati Global Search Network. Click here to view current job openings and to register with us.