Each year in your career is an opportunity to get better and move one step closer to your ultimate marketing career objective.
Spending some time reflecting upon the year that was is an important exercise all marketing professionals should include at the end of the year. This will help you score past actions and provide you with insights into how you can improve performance going forward.
Career Progression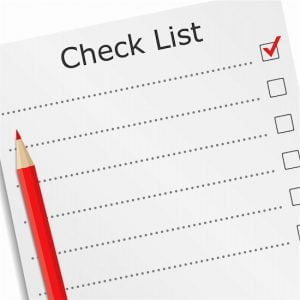 Career progression is important. Progression can mean many different things:
Did your career progress this year?
Do you get promoted?
Did you change jobs?
Did you take on more responsibility?
Did you identify a more refined career focus?
Professional Development
There are always new ways to get better at what you do.
Did you add new skills? What were they?
Did you add new marketing tools to your toolbox?
Did you improve your professional network?
Which courses did you take this year?
Did you add a new certification to your credentials?
Top Accomplishments
Whether defined or not, at the end of the year, it's important to reflect upon what you accomplished.
What were your top successes?
Did you receive recognition for your work?
Did you meet all your goals this year?
Did you win any awards?
Realizations
Some years, career development can be more about realizations than progression in terms of title, status, or job.
What did you learn about yourself this year?
Did you better define your future career path?
Did you identify an area you want to focus on?
Did you identify things you don't want to pursue?
Failures
Regression happens. Sometimes you need to take a step back or have a couple failures before moving forward.
Did you have any failures this year?
What did you NOT accomplish that you wanted to?
How did you handle these failures?
What did you learn about yourself in these situations?
Applying This to the Year Ahead
Understanding the year that was will help you better prepare for the year ahead. Taking even just a couple of hours to look back can help you better understand who you are and where you are now. It will also help you refocus your plans for the year to come.
More Marketing Career Advice
How Will Artificial Intelligence Impact Marketing Jobs?
5 Attractive Benefits of a Career in Digital Marketing
6 In Demand Marketing Skills ALL Modern Marketers Must Have
IQ PARTNERS is an Executive Search & Recruitment firm supporting clients across the country. We help companies hire better, hire less & retain more. We have specialist teams of recruiters in Technology (IT), Accounting and Finance, Consumer Goods, eCommerce and Retail, Financial Services and Insurance, Startup, Cannabis, Big Data, B2B and Industrial, Operations and HR, Professional Services and Legal, Media, Digital and Marketing, Pharmaceutical and Life Sciences, Emerging Technology and Telecom, and  Sales. IQ PARTNERS has its head office in Toronto and operates internationally via Aravati Global Search Network. Click here to view current job openings and to register with us.