Quiet quitting has been getting a lot of headlines online recently. Our technology recruiters have also weighed in on quiet quitting and quiet firing. But now, we have another strategy that Google has been using as part of its recruiting efforts. 
Below, our technology recruiters will talk about how Google is using quiet hiring to counteract employees who may be engaging in quiet quitting practices.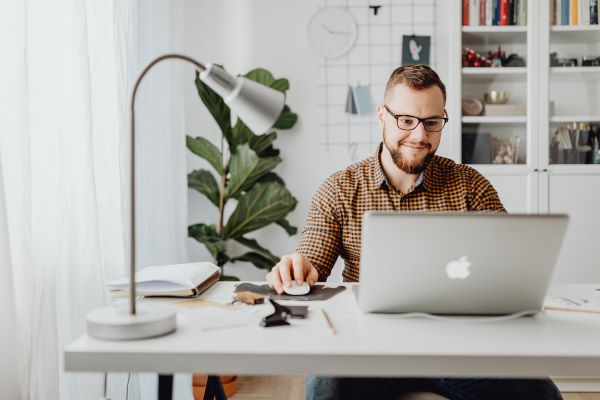 What is quiet hiring?
Quiet quitting is when an employee does the bare minimum asked of them. They do just enough to get by while ensuring they keep their job. 
Quiet hiring is a recruiting strategy used by Google and other companies. It's the process of focusing on employees who are already going above and beyond their jobs. They are looking for employees who are taking on extra tasks and responsibilities to show they can excel in a bigger role within the company. 
Quiet hiring can be good or bad news for employees
Quiet hiring can be bad news for employees who are more interested in doing the minimum. People who choose to engage in quiet quitting will be the ones who are not considered for promotions; they'll receive the minimum raise amount each year, putting themselves into a stagnant career growth curve. 
"Many believe that quiet quitting hurts businesses. But it really hurts just the individuals and their ability to progress within their career. This is OK–not everyone needs to be in a relentless pursuit of reaching each higher rung on the corporate ladder. There's something to be said for staff who are content within a position. In fact, it can be good for employers, as many struggle to retain employees in lower-level positions," says Amanda Breen on Entrepreneur.com.
Quiet hiring can also benefit employees just as much as it does employers. 
"…'quiet hiring' gives the power back to employees who want to move forward in their careers and earn more money (that is, if they actually work for a company that rewards their stellar performance)," says Breen.
Quiet hiring helps both the employer and the employee. It helps companies find the best of the best in their companies and reward them for taking on more. Employees have the opportunity to maximize their performance and potential, and employers get a great return on their investment in the individual. 
Read More From Our Technology Recruiters
The Rise of "Quiet Quitting" & 6 Signs to Know If Employees Are Doing It
You've Heard of "Quiet Quitting" but What About "Quiet Firing"? 10 Signs It's Happening to You
The Top 3 Industries That Are Hiring Right Now
IQ PARTNERS is an Executive Search & Recruitment firm supporting clients across Canada and internationally. We help companies hire better, hire less & retain more. We have specialist teams of recruiters in Executive Search / Board & C-Suite, Technology, Media, Digital & Marketing, Accounting & Finance, Financial Services & Insurance, Startup, Data Science, Consumer, eCommerce & Retail, HR, Manufacturing, Supply Chain & Engineering, Construction & Engineering, Legal & Professional Services, Pharmaceutical & Life Sciences, and Sales. Click here to view current job openings and to register with us.