As Toronto headhunters, it's part of our job to stay on top of recruiting trends. One of the most important is to have a detailed understanding of the top industries that are hiring right now in Toronto, across Ontario, and throughout Canada. 
There are many people today who are willing to not only change jobs but also change industries. They possess skills and experience applicable across multiple industries.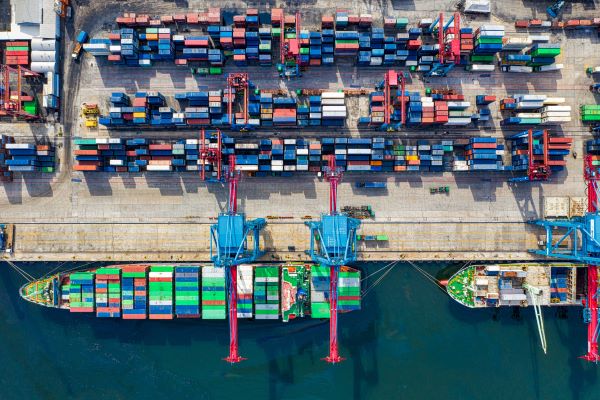 These types of candidates tend to have an eye on the top industries that are hiring right now. They want to leverage the opportunities available to them, increase compensation, and find organizations that offer them the best situation now and in future growth. 
Below, our headhunters in Toronto have curated the following list of the top industries hiring right now:
Technology
No one should be surprised to see tech on this list. There are a lot of tech companies in Toronto that are hiring, including Google, Meta, Uber, and Microsoft. Each year, the industry continues to grow, evolve and innovate, leading to new career paths. 
Finance
Piggybacking off tech, fintech continues to play a more significant role in banking, insurance, and investment. Financial services companies are expanding their capabilities to make it easier for people to make financial transactions using technology. Companies need people to support the technology and provide customer support to the end user. 
Supply Chain, Logistics, Transportation
The past couple of years has shown us just how important the supply chain is in society. Society's greater reliance on e-commerce and having goods shipped to their door has supply chain and transportation companies growing at a rapid pace. There are many opportunities from entry-level to the executive branch. 
If you have skills applicable to the industries above, you are well positioned to interview for jobs with the leading companies in these spaces. 
Get More Insights From Our Headhunters in Toronto
Are Candidates Ghosting You in 2022? 6 Likely Reasons Why
15 Jobs That Are Suffering Hiring Shortages Due to Inadequate Pay
How to Determine If Hiring Nobody Is Better Than Hiring Just Anybody
IQ PARTNERS is an Executive Search & Recruitment firm supporting clients across Canada and internationally. We help companies hire better, hire less & retain more. We have specialist teams of recruiters in Executive Search / Board & C-Suite, Technology, Media, Digital & Marketing, Accounting & Finance, Financial Services & Insurance, Startup, Data Science, Consumer, eCommerce & Retail, HR, Manufacturing, Supply Chain & Engineering, Construction & Engineering, Legal & Professional Services, Pharmaceutical & Life Sciences, and Sales. Click here to view current job openings and to register with us.