People quit their jobs. This is nothing new. But the way they go about it is changing. Recently, employees are engaging in a practice that has been coined as "quiet quitting." This is concerning for employers. As recruiters we've seen the stories and have spoken to employers about it. 
On the surface, it sounds like a new way for people to exit an organization. But the real meaning behind this trend is quite different. Below, we'll talk about the rise of quiet quitting and how to know if an employee is doing it in your place of work: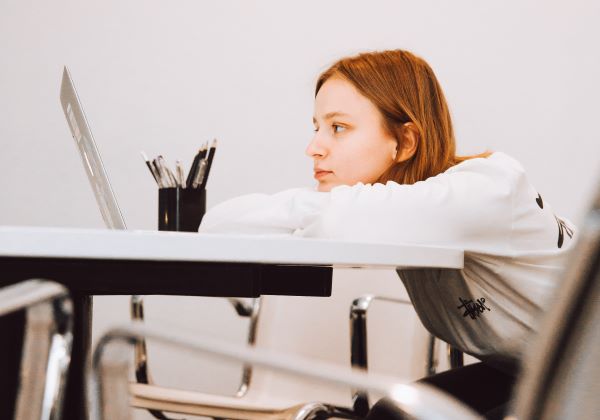 What is quiet quitting?
Quiet quitting is not actually about quitting. Rather, it's a term that refers to how people approach their jobs. It's a way of managing burnout and maintaining good mental health. 
What people are actually quitting when they refer to quiet quitting is going above and beyond for the employer. They are no longer willing to work extra hours for nothing. They are not willing to take on additional responsibilities without being compensated for their efforts. It's about being fairly compensated. It's similar to other types of workplace initiatives of the past such as work to rule. 
People don't actually want to quit. They still want to work, but they don't want work to consume them. They want to leave their work at the office when they go home for the day.  
6 signs an employee is quiet quitting
Here are some of the top signs an employee is engaging in quiet quitting:
Employees doing the bare minimum

People clocking out exactly at 5 pm

Employees are no longer willing to work overtime hours 

Employees are not willing to perform tasks or take on responsibilities that are not included in their job descriptions

People only doing tasks as specifically described in their contracts

People are no longer willing to hustle, grind it out, or go above and beyond
While these are the main signs of quiet quitting, it doesn't necessarily mean people are deliberately doing less. Rather, they are doing what they are getting paid for based on their job description. They are no longer willing to do more for the chance to get promoted or recognized. They want the compensation to reflect what they are doing now – in real-time. 
Learn More From Our Recruiters About How to Deal With Employees Who May Quit
How to Tell If Your Employee Is Going to Quit and What to Do About It
How to React When You Think an Employee Is Going to Quit – 4 Steps
A New Way to Think About Why People Quit
IQ PARTNERS is an Executive Search & Recruitment firm supporting clients across Canada and internationally. We help companies hire better, hire less & retain more. We have specialist teams of recruiters in Executive Search / Board & C-Suite, Technology, Media, Digital & Marketing, Accounting & Finance, Financial Services & Insurance, Startup, Data Science, Consumer, eCommerce & Retail, HR, Manufacturing, Supply Chain & Engineering, Construction & Engineering, Legal & Professional Services, Pharmaceutical & Life Sciences, and Sales. Click here to view current job openings and to register with us.