As a top Toronto recruitment agency, we have been gearing up for September. It's the most wonderful time of year for parents – back to school. But it's also back-to-school time for hiring. September is typically a busy time of year for the recruitment industry. People are back from summer vacations, managers can commit more time to the hiring process, and more candidates are open to interviewing. It's an ideal time of the year to be in the job market – whether you are looking for a job or hiring.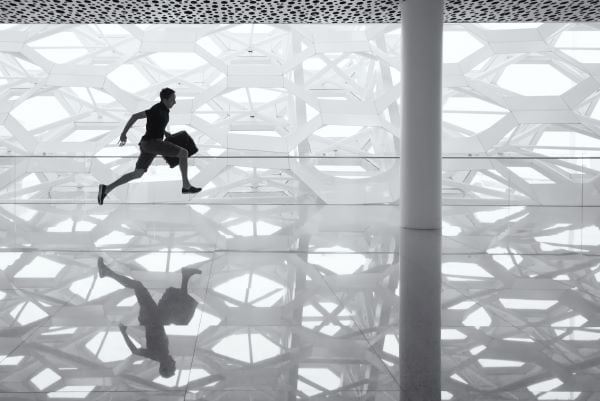 But if you want to get the most out of your search, you need to be prepared. Below, our recruiters will give you some tips to capitalize on this advantageous time of the year:
4 Ways Employers Can Get the Most Out of Hiring Season
Have a hiring need? Put your company in a better position to find the right candidates by implementing these tips:
Have a defined checklist of what you're looking for

: Which roles need to be filled? Which positions get priority? Who are you looking for? What skill gaps do you need to fill? Having a clearly defined idea of who your recruiting strategy is targeting will help you make a more focused effort. 

Go after passive job seekers

: If you want to find the top talent in your industry, you often have to pursue them. Don't wait for them to apply. Reach out to individuals who you think would be a good fit for your organization. Make passive candidate outreach part of your recruitment strategy. 

Make agility a priority

: When you target a potential hire, be prepared to move forward quickly with an offer. The chances are if you are interested, so is another organization. So, have your documentation in order and be ready to make an offer quickly. If you make a candidate wait, you risk losing them.

Tap your network

: Leverage the people you already know to identify potential candidates. Offer an employee referral program to get everyone in the organization to participate in the recruitment process. 
If you are still having challenges, you can also reach out to an executive recruiter to help you dial in your recruiting plan. Now, let's take a look at some things candidates can do to improve their chances of finding a great job. 
4 Ways Candidates Can Get the Most Out of Hiring Season
September is a great time of year to look for a new job. If you are thinking about making a move, it's important to put yourself in a position to get the most out of your efforts. Here's how:
Have a job search strategy

: Why do you want to start looking? What type of job are you seeking? What is the logical next step in your career? Which employers interest you? Have a focused plan to help guide you through the job search process. 

Reach out to your network

: Make people aware that you are considering a move. You can do this by reaching out to specific people, being more active in job search groups online, and by looking to see if you know anyone in companies you may be interested in working for. 

Connect with a recruiter

: Recruiters have expert insights into who may be hiring and what they are looking for. They can help you connect with companies that would be a good match for you. 

Spruce up your resume and online presence

: This is an obvious one. Review your resume, cover letter, LinkedIn, and social profiles. Ensure all information is up to date and reflective of your career objectives. 
Taking a calculated approach to hiring and the job search process during back-to-school time for hiring will help employers and candidates get the most out of their efforts.  
Get More Advice From Our Toronto Recruitment Agency
How to Deal with Preventable Hiring Mistakes
Trouble Hiring in This Market? Here's What Candidates Are Looking For in 2022
The Hiring Market Is Fast, Don't Be Slow
IQ PARTNERS is an Executive Search & Recruitment firm supporting clients across Canada and internationally. We help companies hire better, hire less & retain more. We have specialist teams of recruiters in Executive Search / Board & C-Suite, Technology, Media, Digital & Marketing, Accounting & Finance, Financial Services & Insurance, Startup, Data Science, Consumer, eCommerce & Retail, HR, Manufacturing, Supply Chain & Engineering, Construction & Engineering, Legal & Professional Services, Pharmaceutical & Life Sciences, and Sales. Click here to view current job openings and to register with us.