Have you thought about working with a headhunter? There's no shortage of employers and candidates who have significantly benefited from working with a headhunting professional. You can gain great insights and get the boost you need to achieve your job search or hiring needs. But there are still some people who are unclear or have misconceptions about what headhunters do. 
Below, we'll answer some of the most commonly asked questions about headhunters: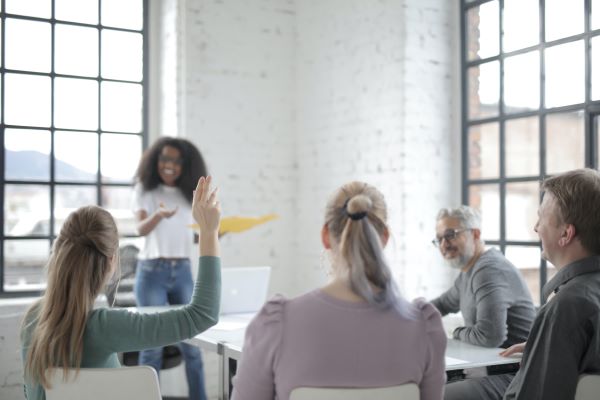 What is a headhunter?
This is probably one of the most common questions asked about headhunters. A headhunter is a term that typically refers to executive recruiting. They are professionals who are hired to find and qualify top job candidates based on the criteria provided by an employer. They typically specialize in working with companies and candidates in a specific industry or geographic location. 
Is a headhunter the same as a recruiter? What's the difference?
A headhunter and recruiter have similarities and differences. The terms are often used interchangeably. They are similar in the sense that their objective is to help match candidates with employers. Technically, they are different in who they work for. A recruiter is a professional who usually works directly for an employer. They are usually part of the in-house recruiting team within HR. 
A headhunter technically works independently or for a third-party recruitment agency. They work with the best of the best in the industries they operate in. However, again, the terms are most often used interchangeably.
What do headhunters do for employers?
A headhunter specializes in filling management and executive roles for employers. They take the information provided by employers to find a short list of industry-leading talent who would be great candidates for the open position. They'll help identify and qualify candidates and may also take part in the interview process. A headhunter can help you with all aspects of the hiring process. 
How can headhunters help job candidates?
Headhunters often reach out to candidates. So, in this sense, they make candidates aware of positions they would be ideal for. They can help employees find jobs that are not publicly listed. In this way, they provide candidates with access to additional opportunities that others do not have access to, giving those candidates an advantage. 
Are headhunters worth it?
Finding top talent is one of the top challenges employers face. Making a hiring mistake can significantly set your company back (the cost of a bad hire is 2-3 times their salary!). A headhunter can help you gain an edge over your competition. They'll bring you qualified candidates who could be a great fit for your company, increasing the chances of a successful hire. 
Get More Advice From Our Expert Headhunters
5 Questions You Should Ask a Headhunter About the Job
4 Interview Questions Experienced Candidates Don't Expect
2 Important Interview Questions to Ask Candidates Who Recently Quit Their Jobs
IQ PARTNERS is an Executive Search & Recruitment firm supporting clients across Canada and internationally. We help companies hire better, hire less & retain more. We have specialist teams of recruiters in Executive Search / Board & C-Suite, Technology, Media, Digital & Marketing, Accounting & Finance, Financial Services & Insurance, Startup, Data Science, Consumer, eCommerce & Retail, HR, Manufacturing, Supply Chain & Engineering, Construction & Engineering, Legal & Professional Services, Pharmaceutical & Life Sciences, and Sales. Click here to view current job openings and to register with us.