By Bruce Powell, Founder & Executive Recruiter
First of all – Happy Mother's Day to all the wonderful mothers out there!
Without a little motherly advice here and there, where would we be? The first person many of us go to for advice is Mom. There is something about how moms offer advice that puts our minds at ease while also helping us overcome whatever pressing issue we are dealing with. So, why not go to Mom for some advice when you are prepping for a big job interview?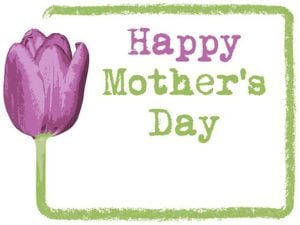 A mother's advice is timeless and always on point. Here are some of the best job interview tips and advice from Mom:
1. Always wear clean underwear: In other words, look the part. Make sure you look presentable and are dressed for the job you want.
2. Don't doubt yourself: Have confidence in your abilities and who you are. Have confidence in knowing that you are a good candidate for the job and are a great fit for the organization you are interviewing with.
3. Mind your manners: Be polite to everyone you encounter. Be courteous to the receptionist, the assistant, and the interviewer. Being respectful and showing good manners will leave a positive impression.
4. Be yourself: Never change who you are for someone else. In other words, there are some jobs that are not for you. If you go to an interview and it's not what you are looking for, don't try to force the fit.
5. Don't judge a book by its cover: Open up your options. Be open to new ideas and give positions a chance. Apply for positions that are out of your comfort zone and give them a try. You never know what you will learn during the interview.
6. Think good thoughts: Maintaining a positive attitude throughout the job search process is important. There will be times where you get down on yourself or don't get the job you want. Stay positive and keep moving forward.
7. Never miss an opportunity to learn new skills: Moms always want you to try new things. If you have a chance to learn something new, especially career-wise, take the opportunity and run with it.
8. Anything worth having is worth working for: The job search process is time-consuming, and it can take longer than you anticipate. If you want your dream job, you are going to have to work for it, and this may mean working a series of other jobs before you have enough experience. Be willing to put in the work to achieve great things.
IQ PARTNERS is an Executive Search & Recruitment firm supporting clients across the country. We help companies hire better, hire less & retain more. We have specialist teams of recruiters in Financial Services & Insurance, Marketing Communications & Media, Emerging Tech & Telecom, Consumer Goods & Retail, B2B & Industrial, Technology, Accounting & Finance, HR & Operations and Mining & Engineering. IQ PARTNERS has its head office in Toronto and operates internationally via Aravati Global Search Network. Click here to view current job openings and to register with us.