By Elaine Bellio, Toronto Sales & Marketing Recruiter
Glossing over the reference check process is a big mistake. Even though you've had the opportunity to speak with the candidate, put them through the interview process and learn how they could fit within your company, you've only had limited time with them. You don't know them as well as a current or previous employer – these are the people who are most likely to be a reference.
Even though you know most references are going to speak well of the candidate (if not, why would they ask them to be a reference?), this doesn't mean you still won't learn a lot about the candidate.
However, many hiring managers make a number of mistakes when it comes to the reference check – all of which can be improved.
You Request the Type of References You Want to Speak With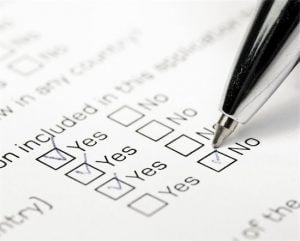 Many hiring managers overlook the importance of requesting the type of people they want to speak with. If you simply request 3 references, you may not get a list of the type of reference you would prefer to talk to. If you want to speak with former managers or bosses, be specific with your request.
The type of references you may want to speak with will vary by industry, the type of role you're hiring for, and other factors.
You Need to Speak With the Right Type of References
If you don't speak with the right type of references, you may not get the information you need about a candidate. Depending on the reference, they may or may not be able to verify important information about a candidate's past performance, skills, or experience. Make sure you talk to the right people to get the information you need to properly assess a candidate.
You Need to Ask the Right Questions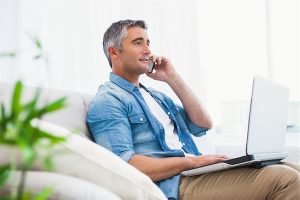 Speaking of information, if you want to get the answers you need about a candidate, you need to ask the right questions. If you want specific answers, you'll need to ask specific questions. Remember, you have limited time with the reference, so ask the important questions. Make your questions focused and specific to the candidate.
Get More Reference Check Tips
Hire better and get more out of the reference check process. Check out these great tips from our expert recruiters:
5 Recruiter Approved Ways to Do Reference Checks Properly
Hire Wisdom: How to Get More Out of Your Next Reference Check
4 Ways to Maintain an Outstanding Reference List
IQ PARTNERS is an Executive Search & Recruitment firm supporting clients across the country. We help companies hire better, hire less & retain more. We have specialist teams of recruiters in Technology (IT), Accounting and Finance, Consumer Goods, eCommerce and Retail, Financial Services and Insurance, Startup, Cannabis, Big Data, B2B and Industrial, Operations and HR, Professional Services and Legal, Media, Digital and Marketing, Pharmaceutical and Life Sciences, Emerging Technology and Telecom, and  Sales. IQ PARTNERS has its head office in Toronto and operates internationally via Aravati Global Search Network. Click here to view current job openings and to register with us.