By Gary Hinde, Toronto Technology Recruiter
Finding a job candidate who has all of the skills and experience you would like is difficult.
The reality is most candidates don't have all the skills you listed on your job ad. But this doesn't mean they are not qualified to do the job. In fact, being too rigid with your qualifications could cause you to overlook great candidates simply because they didn't check all your boxes.
Too often, companies try to fit candidates into a specific candidate profile. You ask questions like: Can they use the computer programs we have? Do they have the right degree? Do they have the right number of years of experience? Do they have all the skills listed in the job description?
The truth is that some skills are more important than others. Candidates don't need to have all the skills, just the most important ones.
Commonly Overlooked Candidate Skills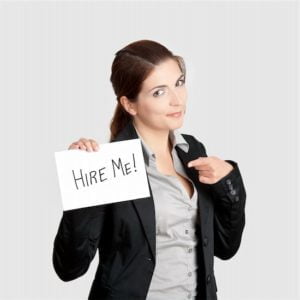 A positive outlook, eagerness to succeed, and soft skills have never been more important. As they say, you can always teach new skills, but you can't teach character and other intangibles.
Here are some of the most overlooked candidate skills:
Drive: You can have all the skills and experience in the world, but if a candidate doesn't have the drive and the internal motivation to succeed, they will fall short of expectations.
Problem-solving: Every company has problems. Lots of them. The ability to identify problems, especially before they happen, and create solutions is invaluable to an organization.
Inquisitiveness: The ability not only ask questions but ask the right questions is very important. These candidates get the information they need to be successful, but also often uncover valuable insights by digging deeper into their work.
The ability to get things done: Look for candidates who are "doers." You want people who can get things done, regardless of the circumstances. It's not something you can teach, but it will certainly come in handy in a crisis and when working under tight deadlines.
Organization and time management: In a world of short attention spans, finding people with strong organization and time management skills is becoming more difficult.
A great sense of humour: Sometimes you just need to laugh! Humorous people also tend to be intelligent, sharp, and quick on their feet, which can help in many areas, particularly relationship building, employee engagement and morale building.
More Tips on Skills to Look For When Interviewing
DON'T Overlook the Importance of Soft Skills
LinkedIn Survey Outlines Top In Demand Skills for 2017
Do You Have the Top Skills Companies Want in Future Candidates?
IQ PARTNERS is an Executive Search & Recruitment firm supporting clients across the country. We help companies hire better, hire less & retain more. We have specialist teams of recruiters in Technology (IT), Accounting and Finance, Consumer Goods, eCommerce and Retail, Financial Services and Insurance, B2B and Industrial, Operations and HR, Professional Services and Legal, Media, Digital and Marketing, Pharmaceutical and Life Sciences, Emerging Technology and Telecom, and  Sales. IQ PARTNERS has its head office in Toronto and operates internationally via Aravati Global Search Network. Click here to view current job openings and to register with us.