Your recruiting methods and the places you look for candidates have a massive impact on the effectiveness of your recruiting efforts. Traditional hiring methods, while they still have their time and place, need to be built upon for finance and accounting firms to find the best talent available.
Recruiting has never been more challenging. If you want to consistently find the best candidates, you need to try new things and evolve your recruiting efforts. Here, we've put together a list of innovative recruiting strategies you can use to hire better:
1. Video Interviews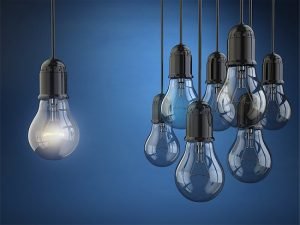 Video technology is increasingly being used in recruiting for many purposes. For instance, it can be used as a screening tool. It's ideal to interview candidates who live in other cities, and it can be used to make your hiring process more efficient.
Using video allows you to widen your talent pool and allows you to collect new data about candidates. If you have questions about a candidate, you can go back to the video to review their responses.
2. Capitalize on Short Term Employment Agreements
The gig economy is in full swing. Finance companies can take advantage of this trend to fill in the gap and hire skilled professionals on a project, freelance, or short term basis. This provides you with more workforce flexibility.
Hiring professionals for a gig also gives you an extended assessment of their skills. If you like them, you could offer them a full-time position.
3. Texting
Texting has proven to be a highly efficient method to communicate with candidates. People are more likely to read a text than other forms of communication. You can also expect a higher and quicker response rate.
Texting can be used for many purposes – to schedule interviews, follow up with candidates post-interview, and to engage them throughout the recruiting process. Texting can help you keep the chain of communication open.
4. Mobile Recruiting
Mobile recruiting is quickly becoming the norm in all industries. Younger candidates do virtually everything on their mobile device, making mobile the most effective way to reach and communicate with them. Increasingly, candidates are expecting companies to communicate with them via social media, apps, and other mobile technology.
More Tips for Recruiting in the Finance Industry
Get more useful recruiting tips by reading these insightful blog posts:
Finance Recruiting Is Changing – Find Out How
Signs You Should Use an Accounting Recruiter
How to Retain Top Accounting Talent
---
IQ PARTNERS is an Executive Search & Recruitment firm supporting clients across the country. We help companies hire better, hire less & retain more. We have specialist teams of recruiters in Executive Search / Board & C-Suite, Technology, Media, Digital & Marketing, Accounting & Finance, Financial Services & Insurance, Cannabis, Startup, Data Science, Consumer, eCommerce & Retail, Operations & HR, Manufacturing, Supply Chain & Engineering, Legal & Professional Services, Pharmaceutical & Life Sciences, Non-Profit & Sustainability, and Sales. IQ PARTNERS has its head office in Toronto and operates internationally via Aravati Global Search Network. Click here to view current job openings and to register with us.