Recruiting in the finance industry is challenging. Many companies struggle to attract and recruit top talent. They are competing with companies within finance and have competition from other emerging industries such as fintech and insuretech.
Demand for accounting and finance talent has increased greatly. Unemployment rates are very low. The integration of technology into the industry has also changed how companies do business. The type of skills and expertise required by finance professionals has shifted. These factors have impacted the way companies recruit within the industry.
Here are some important ways finance recruiting is changing today:
1. The Need for Technology Skills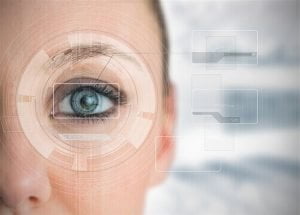 The need for technology skills has never been more important in finance, and in all industries in general. Advances in data analytics, blockchain, and automation have changed how finance professionals work. Companies are looking for candidates with the right blend of technology and finance skills. But companies are realizing technology skills can be taught and are investing in additional training in this area.
2. Focus on Soft Skills
While a lot of the focus is on technology, soft skills are becoming more important and desirable. Soft skills cannot be taught and are intangibles that can be a big difference maker internally and have a big impact on company culture. Finance companies are being more progressive and changing to a more modern company culture and environment.
3. Larger Talent Pool
In the past, finance companies would be looking to recruit a specific type of candidate. They wanted graduates with an MBA. If you didn't meet a specific profile, you wouldn't be considered for the job. Today, this stigma is changing. Companies are more open to international candidates and those who may not exactly fit the mould but have potential.
4. Video Interviews
Many companies, not just in finance, are using video as part of the recruiting process. They are using video for initial interviews or are requesting candidates submit pre-recorded video answers to questions as part of the application process.
Read More About Finance Recruiting
Learn more about how finance recruiting is changing. Check out these insightful and informative blog posts by our accounting and finance professionals:
How to Retain Top Accounting Talent
How to Highlight Company Culture When Recruiting Finance Professionals
Work in Finance? How to Avoid Career Complacency
How to Attract Young Professionals to Accounting Careers
IQ PARTNERS is an Executive Search & Recruitment firm supporting clients across the country. We help companies hire better, hire less & retain more. We have specialist teams of recruiters in Executive Search / Board & C-Suite, Technology, Media, Digital & Marketing, Accounting & Finance, Financial Services & Insurance, Cannabis, Startup, Data Science, Consumer, eCommerce & Retail, Operations & HR, Manufacturing, Supply Chain & Engineering, Legal & Professional Services, Pharmaceutical & Life Sciences, Non-Profit & Sustainability, and Sales. IQ PARTNERS has its head office in Toronto and operates internationally via Aravati Global Search Network. Click here to view current job openings and to register with us.