Candidates have career options. Even though they may have an interest in working for your company, they may decline your job offer when the time comes. And it's not always about money.
If your recruiting process is not effective, efficient, and timely, you run the risk of losing candidates during the process and having them decline a job offer. This is particularly the case with senior management and executives and candidates who know their worth. There isn't an endless supply of candidates. You need to impress them or risk losing them.
Here are some of the top reasons why candidates decline job offers:
The Interview Process Is Too Long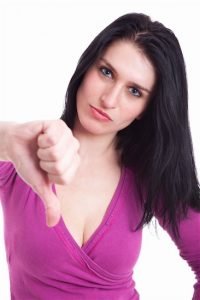 Perhaps the top reason candidates decline job offers is because your interview process is exhaustive. While it's important to be thorough and find the best candidate, making the recruiting process too long could hurt your ability to hire the best candidates. People are not going to wait around forever. They are interviewing with other companies and if you don't act quickly, you could lose them to a competitor. Or they could decide to stay with their current company instead of making a move.
Company Culture
You hear this a lot, but culture is a huge consideration for candidates, especially young professionals. People want to work in a positive environment that supports employees, offers flexibility, and gives them opportunities to maximize their potential.
Disorganization
If you are disorganized during the hiring process, candidates will take notice, and it could be a red flag for them. For example, if you interview candidates multiple times with different people, avoid asking the same questions and being redundant.  Don't make candidates repeat steps and ensure everyone is on the same page.
The Interviewer Looks Stressed and Unhappy
Interviewers need to make a good first impression on candidates. During the recruitment process, the person you choose to interview candidates is acting as the face of the company. What they say, how they act, and their body language will give candidates an impression of the company.
If the interviewer looks tired, acts stressed, and makes off-hand comments about the company, even in jest, it could lead a candidate to reconsider their interest in the company.
A Negative Employer Brand
Candidates research your company. They read forums, check out press clippings, and read what others have to say about your company online. If you have a poor reputation for how you treat your employees, people will take notice.
More Insights to Recruit and Hire Better
The 3 Biggest Recruiting Challenges Today
Will Video Play a Big Role in Recruiting?
Are You Cheap? 6 Signs You're Underpaying Your Employees
IQ PARTNERS is an Executive Search & Recruitment firm supporting clients across the country. We help companies hire better, hire less & retain more. We have specialist teams of recruiters in Executive Search / Board & C-Suite, Technology, Media, Digital & Marketing, Accounting & Finance, Financial Services & Insurance, Cannabis, Startup, Data Science, Consumer, eCommerce & Retail, Operations & HR, Manufacturing, Supply Chain & Engineering, Legal & Professional Services, Pharmaceutical & Life Sciences, Non-Profit & Sustainability, and Sales. IQ PARTNERS has its head office in Toronto and operates internationally via Aravati Global Search Network. Click here to view current job openings and to register with us.