Compensation and top talent will forever be connected. You need to pay your employees well if you want them to perform to expectations, remain engaged and help your organization thrive. You also need to offer competitive salaries if you want to recruit the best talent in your industry.
While other perks and benefits are also important, if you are being cheap about salary, people are not going to want to work for you. Candidates know the power is in their hands today and there are other options out there.
Are you cheap? You may be without even knowing it. We've put together a short list of signs you may be underpaying your employees:
1. You Have Trouble Attracting and Recruiting Talent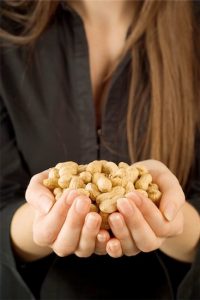 Do you list your salary range on job ads? While all candidates like to have an idea of how much an employer pays, if you pay too little, it may prevent them from applying.
2. Retention Is a Problem
Offering a lower starting salary may be okay for some entry level roles, but, over time, if you do not offer strong wage increases and better overall compensation, your employees will look elsewhere for a raise to maximize their earning potential.
3. Online Salary Data Says You Don't Pay Well
There are many websites online that track the average salaries for roles in specific industries and locations. How do you compare to your competitors? If you are paying less, it could be a key reason why you have hiring issues.
4. Lack of Engagement
If your employees feel like they are not being paid their worth, you risk losing them. They will be less engaged, and they will not be willing to put in an extra effort. If your team only does the minimum, you may be underpaying them.
5. There Is Chatter in the Office
People talk. If compensation, or lack thereof, is a big topic in your office, then it's something you should probably address.
6. Pay Not Keeping Up with Inflation
Over time, it's important for companies to offer raises annually simply to keep up with the cost of inflation. If employees do not get these regular raises, their salaries could actually be worth less and give them less spending power as costs of living increase.
Read More About Compensation and Salary From Recruiters
Is Your Compensation Plan Hurting Your Ability to Attract Top Talent?
Top Reasons YOUR Employees QUIT – It's Not What You Think
How Much Should You Be Making? LinkedIn Salary Will Tell You!
IQ PARTNERS is an Executive Search & Recruitment firm supporting clients across the country. We help companies hire better, hire less & retain more. We have specialist teams of recruiters in Executive Search / Board & C-Suite, Technology, Media, Digital & Marketing, Accounting & Finance, Financial Services & Insurance, Cannabis, Startup, Data Science, Consumer, eCommerce & Retail, Operations & HR, Manufacturing, Supply Chain & Engineering, Legal & Professional Services, Pharmaceutical & Life Sciences, Non-Profit & Sustainability, and Sales. IQ PARTNERS has its head office in Toronto and operates internationally via Aravati Global Search Network. Click here to view current job openings and to register with us.