Telling the difference between a good and bad candidate can be difficult. Some great candidates are poor at interviewing, some bad candidates are excellent at interviewing, and then there is everyone who falls somewhere in the middle.
It's not easy to gain a detailed assessment of a candidate from a few interactions and interviews. This is one of the many reasons why recruiting the best candidate is so challenging.
As a Toronto recruitment agency, we've identified a number of signs that help determine whether a candidate is worth pursuing or not. Here are 5 red flags to recognize to ensure you avoid a bad hire:
1. They Have No Weaknesses – They ARE the Perfect Candidate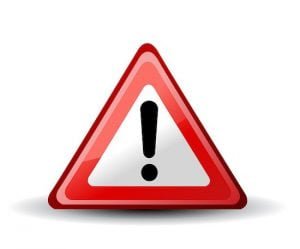 Everyone has weaknesses. If a candidate doesn't admit to any weaknesses, or they are simply masking them, it's a sign you may want to move on to other candidates. Candidates who are not self-aware enough to see the weaknesses in themselves tend to blame others when things don't go their way. No one wants to work with someone who feels they are always right.
2. Being Late
Being late for a phone or in-person interview is a big red flag. It communicates that the candidate is not 100% interested in the role. It could also be a sign of what you could expect if you hire them – late for work, late on assignment deadlines, and even a lack of urgency.
3. Questionable References
Having strong references is important. All candidates know they are going to be asked for references if a recruiting company is interested. If a candidate cannot fulfill your request to provide good references, it could be a sign they are lying on their resume, they have poor professional relationships with their previous colleagues, or other issues may be in play.
4. Lack of Ownership; Playing the Victim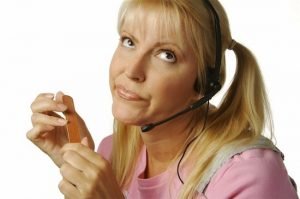 Everyone makes mistakes on the job. The difference between a good candidate and a poor one is how they handle the situation. Bad candidates don't own the mistakes they make. Rather than finding a solution for the issue, they focus on playing the victim and placing blame elsewhere. Watch out for candidates who claim they have been hard done by their previous employers.
5. Lack of Interest or Passion
The goal is to hire a candidate who is excited and passionate about the role. If a candidate just seems to be going through the motions, it's a sign to steer away from them. Watch out for candidates if they have poor energy, seem ill-prepared, don't have any questions about the job, and have poor awareness about your company and its products and services.
More Recruiting Tips From a Toronto Recruitment Agency
3 Important Non-Monetary Costs of Bad Hires
Are You Guilty of Hiring Bias?
Watch: The 5 Habits of Highly Un-Hireable Candidates
---
IQ PARTNERS is an Executive Search & Recruitment firm supporting clients across the country. We help companies hire better, hire less & retain more. We have specialist teams of recruiters in Executive Search / Board & C-Suite, Technology, Media, Digital & Marketing, Accounting & Finance, Financial Services & Insurance, Cannabis, Startup, Data Science, Consumer, eCommerce & Retail, Operations & HR, Manufacturing, Supply Chain & Engineering, Legal & Professional Services, Pharmaceutical & Life Sciences, Non-Profit & Sustainability, and Sales. IQ PARTNERS has its head office in Toronto and operates internationally via Aravati Global Search Network. Click here to view current job openings and to register with us.