The higher up the food chain you go, the more important and impactful hiring decisions become. Recruiting senior level employees is very different than hiring at entry or mid-level. There are typically fewer qualified candidates and hiring the right person is even more important.
Senior level employees have more impact and influence. Here are some important tips to successfully recruit senior level employees:
1. Establish an Ideal Candidate Profile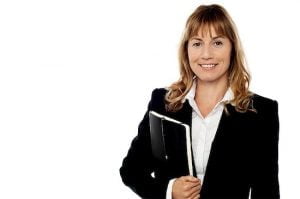 There is more at stake when hiring senior level talent. Therefore, it's important for your hiring team and management to get on the same page about the type of candidate you are looking for. You need to be clear and develop an ideal candidate profile. Make sure everyone agrees with the traits, skills, and experience you are seeking during the recruiting process.
2. Get the Cultural Fit Right
Senior level employees need to be the right cultural fit because of their level of influence. They can quickly affect company culture, so finding a candidate who fits your culture will help ease the transition and help them integrate seamlessly.
3. Go After Passive Candidates
Most of the best candidates for senior level jobs are already employed. Passive candidates are employed for a reason – they are good at what they do. The good news is many passive candidates are open to exploring their career options. If you identify a potential candidate, don't be afraid to reach out to them if they are employed. They may be willing to make a move.
4. Think Long Term
Having stability and consistency at the senior level is a key success factor for organizations. When hiring, make sure you are considering the short term and long term fit for candidates. What can they do for you now? How can they potentially help your company in the future?
5. Get Compensation Right
If you want to attract great talent, you need to compensate them accordingly. Make sure you offer a competitive salary and benefits, but also offer other attractive benefits, such as a flexible schedule, autonomy in the role, growth opportunities and other perks.
6. Weigh the Pros and Cons of Internal Candidates
It's also important to consider candidates from within your company. Perhaps there is an up-and-coming talent. Consider both internal and external candidates to develop the best potential pool of candidates to interview.
More Recruiting Tips
Algorithmic Hiring: Assessing the Pros and Cons
6 Obvious Reasons Why Your Recruiting Efforts Are Failing
Want to Retain Your Top Employees? Let Them Do What They Do Best
IQ PARTNERS is an Executive Search & Recruitment firm supporting clients across the country. We help companies hire better, hire less & retain more. We have specialist teams of recruiters in Executive Search / Board & C-Suite, Technology, Media, Digital & Marketing, Accounting & Finance, Financial Services & Insurance, Cannabis, Startup, Data Science, Consumer, eCommerce & Retail, Operations & HR, Manufacturing, Supply Chain & Engineering, Legal & Professional Services, Pharmaceutical & Life Sciences, Non-Profit & Sustainability, and Sales. IQ PARTNERS has its head office in Toronto and operates internationally via Aravati Global Search Network. Click here to view current job openings and to register with us.