By Bruce Powell, Founder & Executive Recruiter
Failing to attract top talent to your organization can significantly hurt your ability to grow, evolve, and thrive. Often it's not for lack of effort. One of the key reasons your recruiting efforts are failing is because you are making common hiring mistakes.
Hiring mistakes are costing you time, money, and resources. They are also costing you talent. So, why are your recruiting efforts failing?
Failing to Be Proactive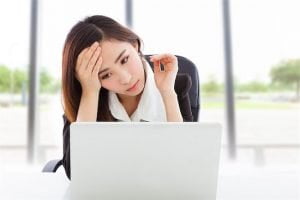 What may have worked in the past won't necessarily work today. When was the last time you reviewed your hiring process? When was the last time you made changes? If you are still using the same traditional process you've used for the last decade or more, you need to review your recruiting efforts and get with the times. The talent is different and they have different expectations.
More Competition
There has never been more competition in the recruiting space. With less talent available, companies need to be strategic and differentiate themselves from the crowd if they want to recruit the best of the best in their industry. What makes you unique? Why would candidates choose your company?
You Have a Poor Employer Brand
Candidates are researching your company. They are reading about your company online, looking at reviews, speaking with colleagues. If you have a poor employer brand and are known for not treating your people the best, top talent won't be interested in working for you. They know they have other options.
You're Not Prioritizing Recruiting
If you want to recruit the best, you need to make recruiting a priority. It can't be something you do when you have a few extra minutes. You need to have a well-defined hiring process and put the necessary time and effort into recruiting to find the right people. You need to be proactive, not reactive. If you don't have the time to recruit, hire a professional recruiter to assist your organization with your search.
You Are Not Sure What You Are Looking For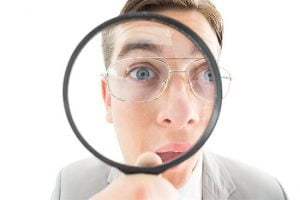 Who are you looking for? What does your ideal candidate look like? If you are not 100% sure about the type of people you want working for your company, you'll have a difficult time recruiting. You need well-crafted job descriptions, ads, and requirements that are shaped around the type of person you are looking to hire.
You Take Too Much Time to Hire
Your hiring process needs to be effective and efficient. Once you've identified someone you're interested in hiring, you need to take action. Remain in contact with the candidate, act quickly, and move the process forward. If you take too much time, you give candidates the chance to rethink their decision and you give time to other companies to swoop in and steal the candidate from you.
Advice to Improve Your Recruiting Efforts
5 Recruiting Rules for Texting Job Candidates
What's Your Brand? How It Impacts Your Recruiting Efforts
Recruiting Quality Candidates Is a Key Challenge for Hiring Companies
IQ PARTNERS is an Executive Search & Recruitment firm supporting clients across the country. We help companies hire better, hire less & retain more. We have specialist teams of recruiters in Executive Search / Board & C-Suite, Technology, Media, Digital & Marketing, Accounting & Finance, Financial Services & Insurance, Cannabis, Startup, Data Science, Consumer, eCommerce & Retail, Operations & HR, Manufacturing, Supply Chain & Engineering, Legal & Professional Services, Pharmaceutical & Life Sciences, and Sales. IQ PARTNERS has its head office in Toronto and operates internationally via Aravati Global Search Network. Click here to view current job openings and to register with us.