Ghosting has become a big issue in the recruiting world. A term that originally referred to a way people break off personal relationships by severing all communication, it is now applicable to many other areas of life, including the hiring process.
More and more companies are getting ghosted by candidates. They connect with a potential hire, begin the hiring process, and then—all of a sudden—the candidate vanishes. They stop replying to phone calls, emails, and all other forms of communication.
Just how prevalent has ghosting become? of recruiters say they have been ghosted by a candidate during the recruiting process! It even happens after a candidate has verbally agreed to take a job.
"Over half of recruiters polled said they saw an increase in ghosting since the start of 2018. The trend has been such a nightmare that 24% of recruiters actually call a new hire on their first day to check whether they showed up," says Nurhuda Syed on .
Why Are You Getting Ghosted?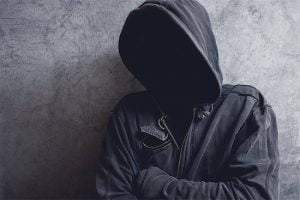 Ghosting is not only a recruiting issue. It's become normal in many facets of life, but this doesn't mean it's acceptable. Here are some top reasons why you're getting ghosted:
The power is in the hands of job seekers: People search for jobs on their terms. Candidates are no longer willing to settle for an opportunity.
Candidates have options: They are interviewed by multiple companies and being selective. If they get the right offer, they ghost other suitors.
Waiting to hear back from an employer is a top pain point for candidates: They aren't willing to wait around for companies to get back to them with a hiring decision.
Companies are still not doing a good enough job of communicating with candidates: Often it can take weeks to hear back from a recruiter or company once submitting a resume.
Neglecting the candidate experience: Leaving candidates in limbo at any point in the recruiting process has allowed them to feel as though they can do the same to companies. If you leave a candidate in the dark, they are likely to leave you in the dark when you eventually get back to them.
How Can You Avoid Getting Ghosted?
You can avoid getting ghosted by being open, honest, and prompt with communications with candidates. Follow up, keep them in the loop, and speed up your hiring process to avoid losing a candidate.
More Recruiting Tips and Insights
4 Ways to Reduce the Odds of Getting Ghosted by Job Candidates
How to Get a Competitive Recruiting Advantage in a Tight Job Market
Don't Hire That Candidate!!! 5 Red Flags to Recognize
IQ PARTNERS is an Executive Search & Recruitment firm supporting clients across the country. We help companies hire better, hire less & retain more. We have specialist teams of recruiters in Executive Search / Board & C-Suite, Technology, Media, Digital & Marketing, Accounting & Finance, Financial Services & Insurance, Cannabis, Startup, Data Science, Consumer, eCommerce & Retail, Operations & HR, Manufacturing, Supply Chain & Engineering, Legal & Professional Services, Pharmaceutical & Life Sciences, Non-Profit & Sustainability, and Sales. IQ PARTNERS has its head office in Toronto and operates internationally via Aravati Global Search Network. Click here to view current job openings and to register with us.