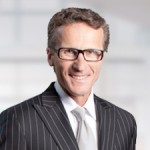 By Randy Quarin, Senior Recruiter & Co-Founder
The future and relevance of the resume is a hot topic among headhunters, job candidates, and those in hiring and recruiting.
Has the resume become an obsolete tool? Is the resume dead? Or is it just sick and in need of a revival? These are questions that many have been struggling with, and technology only adds fuel to this debate.
Naturally, there are people on both sides of the debate. Some question the traditional format of resumes and argue that technology has taken its place. In his book, What Color is Your Parachute, career expert Richard Bolles argues that the traditional resume format is a thing of the past, and Google is your new resume.
Others don't see the resume as dead but as a hiring tool that has evolved:
"Resumes aren't dead, but they are evolving, as they always have. And if you want to succeed in today's hiring environment, it's important to make sure your resume reflects the field in which you plan to work and that you have created a social media support system to present your story to potential employers," says career expert Katharine Brooks in Psychology Today.
Technology's Impact on the Resume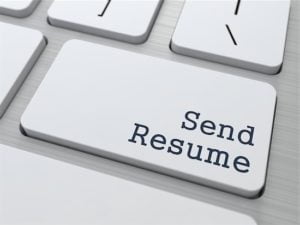 It's clear that technology has a huge influence on the resume and also how people look for jobs and how companies hire. Therefore, perhaps the question we should be asking is not "Is the resume dead?" We should be asking, "Are resumes enough in today's technology-based landscape?"
In its simplest form, a resume is a summary of your skills and accomplishments. Technology offers up a number of alternative ways you can put yourself on display for organizations to see:
LinkedIn and professional profiles

Personal websites and blogs

Video and Social Media

Google
The New Role of Traditional Resumes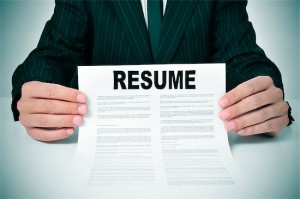 Your resume is only the first of multiple resources [about you] that an employer or recruiter will view. If they find your resume appealing, they will then Google your name, look you up on LinkedIn, and see what you are up to on social media. These sites add more context to your resume and give prospective companies a better assessment of who you are and if they think you will be a suitable job candidate who is worthy of an interview.
"If you're a designer, entrepreneur, or creative – you probably haven't been asked for your resume in a long time. Instead, people Google you – and quickly assess your talents based on your website, portfolio, and social media profiles," says Michael Margolis.
Your online profiles are on display for recruiters and hiring managers to see 24/7. Your resume, on the other hand, has limited exposure – you send it to a select number of companies, and they may or may not view it. From this perspective, resumes continue to evolve in how they are used and how they are displayed using technology.
Don't give up on the resume just yet!
Need some help with your resume? Having trouble weeding through an endless pile of resumes? Contact our team of recruiters in Toronto for assistance with current opportunities and tips on hiring, getting hired and how to work with headhunters along the way.
Learn more about the benefits of working with a Toronto headhunter:
Why You Still Need to Hire Recruiters
3 Key Ways to Get the Most Out of Working with a Headhunter
……………………………………………..
IQ PARTNERS is an Executive Search & Recruitment firm with offices in Toronto and Vancouver. We help companies hire better, hire less & retain more. We have specialist teams of recruiters in Financial Services & Insurance, Marketing Communications & Media, Emerging Tech & Telecom, Consumer Goods & Retail, B2B & Industrial, Technology, Accounting & Finance, HR & Operations and Mining & Engineering. IQ PARTNERS has its head office in Toronto and operates internationally via Aravati Global Search Network. Click here to view current job openings and to register with us.