Recently Canadian Paralympic Rower, Victoria Nolan, came in to IQ PARTNERS to share her story, motivate our team, and spark a discussion around diversity in hiring. Having developed retinis pigmentosa (RP) at age 18, Victoria faced a number of challenges in trying to fulfill her dream of becoming a teacher. She was eventually hired as a teacher but was marginalized due to her disability and essentially pushed out. Ultimately she turned her setbacks into success and became a hugely successful rower. You can read more about her incredible story in her new book, Beyond Vision.
Via her casual and witty storytelling, Victoria left us with a renewed energy around turning setbacks into opportunities, being laser-focused on a goal, and the power of adaptability. We really enjoyed having Victoria speak; she is a lovely, truly inspiring presence, who left the office buzzing with energy. Her story is an example of just how powerful our perceptions and beliefs in ourselves can be and reminded us that nothing is impossible.
We asked our recruiters what they took away from her talk, and here is what they said: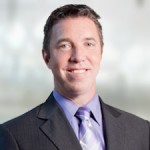 "So many things, but the biggest for me is that "every setback / failure is an opportunity". Turning setbacks around into a positive outcome is a skill that separates winners from losers and it really speaks to what an absolutely powerful tool the human mind is." – Gary Hinde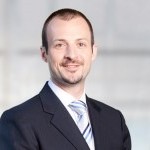 "I really admire that fact that Victoria admits that she had never been athletic growing up and became a world champion in a very short time under extremely challenging circumstances. It is amazing what we are capable of when are laser-focused on a goal! Thanks Victoria!" – Rhys Metler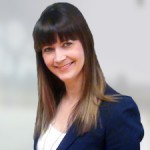 "I think that I learned that success comes in different packages or paths and we have to be adaptable. She always thought she would be a teacher but had to adapt to her circumstances and is even more successful now then if she had stayed the course. Don't be afraid to take a chance and mix things up! The biggest rewards come from the biggest risks…
I also learned to set milestones to reach your goals- even if it is something small, it is good to break down the steps needed to reach your goal. Plus it makes them less daunting."
– Catherine Lund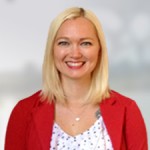 "I really enjoyed listening to Victoria. I was very inspired by her story, how she didn't take No for an answer and even though she is blind, set goals, followed them through and didn't let her situation prevent her from living her dream. I'm also a sucker for animals and love that she uses a guide dog to get around." – Carly-Anne Fairlie
"People are capable of seemingly impossible feats. We all have a tendency to attribute successes and failures to extraneous factors or people…
Our perceptions and beliefs in ourselves are powerful, both good and bad. They can be our biggest hindrances and enablers in setting and reaching our goals."
– Daniel Kornblum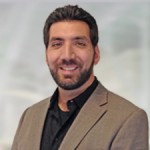 "Inspiring…nothing is impossible." – Maurizio Calconi
"I was really inspired about her desire to always push on to a new challenge…
So often people get complacent in our daily lives and fall into a routine because it's comfortable. We are never really pushed to be the best person we can be and to hear her story of being so low she couldn't leave the house to making multiple Olympic appearances really touched me. Not to mention that now that she's done with rowing she is now doing cycling! Continual improvement is something we should all strive for no matter what obstacles we face." – Alan Shaw
For more on Victoria Nolan, check out Part 1 of Workplace Accessibility: Lessons from Canadian Paralympic Rower Victoria Nolan and pick up her book, Beyond Vision.
IQ PARTNERS is a Recruitment Agency with offices in Toronto, Montreal, Vancouver, & Halifax. We help companies hire better, hire less & retain more. We have teams of specialist recruiters in Financial Services & Insurance, Marketing Communications & Media, Emerging Tech & Telecom, Consumer Goods & Retail, B2B & Industrial, Technology, Accounting & Finance, HR & Operations, Energy, Mining & Engineering, Life Sciences, and Construction, Property & Real Estate. IQ PARTNERS has its head office in Toronto and operates internationally via Aravati Global Search Network. Click here to view current job openings and to register with us.