The tech industry's loss can be your gain. If you work in tech or are thinking about a tech career, you've likely been keeping tabs on the recent job market. You've seen the news stories about the massive layoffs in response to the potential economic downturn. As a result, our technology recruiters have been very busy in recent months working with tech talent that was laid off. But we have also been working closely with many other organizations who've seen this situation as an opportunity to bring in highly talented individuals to their company.
Recent tech layoffs have been a blessing in disguise for companies that have long sought to upgrade their technology capabilities. There have been many workers who were laid off by tech companies and quickly found new jobs in other industries.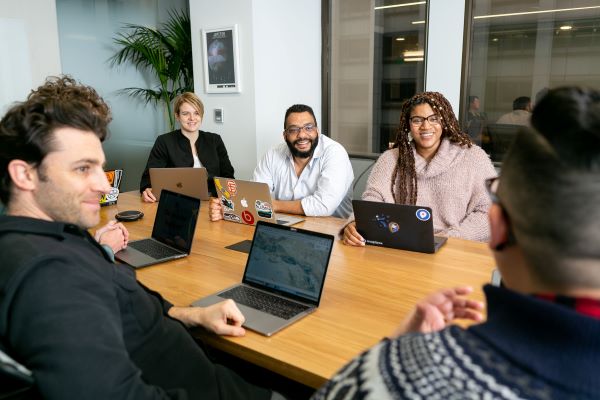 Companies that have needed technology professionals to upgrade their systems or help with a delayed transition to cloud computing can now take advantage of the recent wave of layoffs in the tech industry. Various industries such as healthcare, retail, and finance are currently hiring tech professionals at a steady pace. It has been previously stated that every company requires technology, but this statement holds even more true in the year 2023.
So, how can you scoop up the current crop of tech talent? Our technology recruiters offer these tips:
1. Stay informed about tech company layoffs by following the news
This will help you identify which companies are letting go of employees and which skills are in less demand. Doing so lets you anticipate the type of talent that will become available in the market.
2. Don't wait for candidates to approach you
Reach out to those who have been laid off and offer your support. You can express your interest in their skills and experience through a simple email or LinkedIn message.
3. Be competitive with other companies in attracting the best tech talent
Offer attractive compensation packages and benefits such as stock options, flexible working hours, or other incentives that will make your company stand out.
4. Emphasize your company's culture and mission
Appeal to tech workers who are looking for a strong sense of purpose and values. Highlighting your company's values and mission can attract candidates who share your vision.
5. Be flexible and offer remote positions
If you want to attract top tech talent, your company should be flexible and attractive. Offering remote work, especially in the tech industry, is an easy way to achieve this goal. Tech employees should be able to perform all their job duties remotely, and many are accustomed to doing so.
6. Consider contractors and other work arrangements
Given the recent changes in the tech industry, it's important to be strategic when deciding which positions to pursue as contractors and which to hire as full-time employees. In addition to your budget, think about your own requirements. Do you have a short-term project that can be accomplished through a contract, or do you need a designated employee for ongoing work? Also, consider the preferences of potential employees. Some may prefer to work on a contract basis to test the company culture, while others may seek more stability in a full-time position.
Read More From Our Technology Recruiters
Layoffs? Expansion? What Technology Recruiters Are Seeing in Canada's Tech Sector
The State of the Tech Job Market Following Months of Layoffs
There Are Plenty of Tech Jobs but Workers Need to Think Outside the "Google" Box