Technology recruiters in Canada have been some of the busiest in the industry in recent months. As we came out of the pandemic, companies continued to hire tech talent at a rapid pace. But as we move closer to fall, there are signs that the Canadian economy may be heading toward a recession. 
So, how will this impact the tech sector in Canada? Will we see layoffs? Hiring freezes? Business as usual? Here's what our technology recruiters are seeing in Canada's technology industry.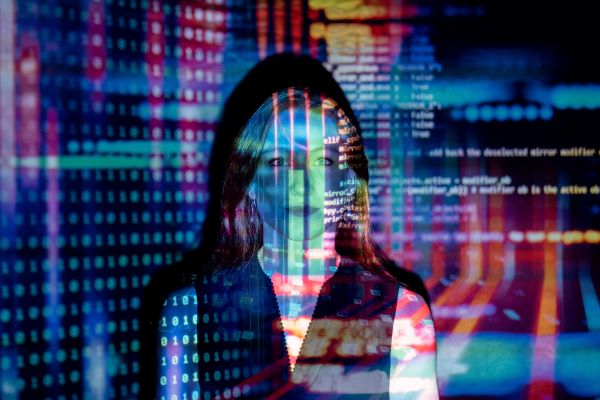 There is concern among tech companies and workers
Speculation about the economy has caused technology companies and tech workers alike to have some concerns. The fear of a recession is causing higher interest rates. Many tech companies are focusing on operating lean and taking additional caution with how they proceed. For workers, there are concerns about job security. There are rumours of potential job cuts and hiring freezes in the industry. Some companies have already begun to lay off workers or put hiring on pause until the status of the economy becomes more clear. 
"The signal that everyone is sending is we have to be cautious with every dollar—and every dollar needs to be well-invested," says Kim Furlong, CEO of Canadian Venture Capital and Private Equity Association (CVCA) to Canadian Business.
Tech recruiters believe companies can weather the storm
Even with a less than optimistic economic forecast, there are still IT business leaders that are pushing forward. They are optimistic that the tech sector in Canada will experience minimal disruption and stay on track as long as companies tighten up and spend strategically. 
While people are quick to relate things to the 1990s dot-com bubble, this is not what is happening today. Unlike the past, the economic downturn we're experiencing is not a result of speculation on new innovation, according to Anthony Mouchantaf, director of venture capital at RBCx, a division of RBC. 
"It's really a manufactured recession—a macroeconomic correction that was bound to happen at some point and one that some companies will be able to cope with," he says.
The state of the tech sector in Canada
So, how did we get here? Here is what our tech recruiters have seen in recent months within the industry:
1. A red hot tech market is cooling
The hiring market has been so hot for so long, it's almost become erratic, much like an over-hyped housing market (bidding wars, offers way over asking price, etc.) Just like the housing market is starting to do right now, the hiring market is starting to self correct. It was bound to correct at some point.
2. Some companies ramped up too quickly post-pandemic
Many companies went on an extensive hiring spree coming out of the pandemic as the economy ramped back up. But some companies "over-bet" and "over-shot" hiring expectations. So, what we are seeing now is a more reasonable and cautious approach to staff management.
3. Candidates had a buffet of opportunities but now there will be slim pickings
There has been a shift in candidate behaviour because of the super-hot hiring market over the past few years. 
For example, in the Software Developer/Engineer space, people were receiving 7-10 calls, emails and InMail requests per week from a combination of hiring managers, recruiters and others – all frantic to meet hiring expectations. With so many opportunities, candidates were in the driver's seat and could be picky. This led to higher compensation demands and less of a willingness for candidates to compromise. But with newer opportunities out there now, we'll see a shift in the employer-candidate relationship. 
4. Candidates are staying put for now
Whenever there is this sort of market correction, you will see candidates less likely to make a move. They want to wait and see what will happen. They want to insulate themselves. If they are willing to make a move, they will gravitate toward more traditional, safe workplaces versus flashy IT start-ups.
What does the future hold for the tech sector in Canada?
So will there be a recession? Our technology recruiters believe there will be a recession. This will shift how companies approach the recruitment process in the tech sector. It will become much more measured and cautious, compared to the frenzy that we have seen over the past few years. 
The good news is every market prediction out there indicates that there will only be an increased demand for resources for the next 20 years and beyond, and that is a global forecast. Hiring may slow slightly, but it is not going to stop.
Read More From Our Technology Recruiters in Toronto
Employers, Here's What Tech Workers Want (& Don't Want!)
4 Ways to Take Advantage of the Technology Recruitment Crunch in 2022
5 Tips to Stand Out in Your Tech Job Search With SO MANY Competitors
How to Find and Keep Tech People When the Market Is So Hot (Hint: Hire Tech Leaders)
IQ PARTNERS is an Executive Search & Recruitment firm supporting clients across Canada and internationally. We help companies hire better, hire less & retain more. We have specialist teams of recruiters in Executive Search / Board & C-Suite, Technology, Media, Digital & Marketing, Accounting & Finance, Financial Services & Insurance, Startup, Data Science, Consumer, eCommerce & Retail, HR, Manufacturing, Supply Chain & Engineering, Construction & Engineering, Legal & Professional Services, Pharmaceutical & Life Sciences, and Sales. Click here to view current job openings and to register with us.