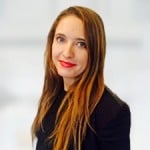 By Priscilla Poirier, Toronto IT Recruiter
Today is the start of Mental Health Week – a national event that takes place during the first week of May to create awareness and get people talking about all issues related to mental health.
Did you know that 70% of Canadian employees are concerned about the psychological health and safety of their workplace, and 14% don't think theirs is healthy or safe at all? Obviously, there is work to be done!
This year's theme is "Turn Up the Volume." Running from May 1 – 7, CMHA Mental Health Week will focus on getting loud. The Canadian Mental Health Association explains:
"This year during CMHA Mental Health Week, Canadians are speaking up: We've been in line for mental health care for way too long. We can't wait anymore. We are literally sick of waiting. But we're not only waiting for mental health care. To be truly mentally well, Canadians also need psychotherapy, counseling and community-based mental health services and programs."
The Facts About Mental Health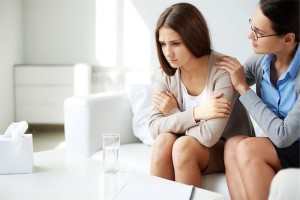 These facts from the Canadian Mental Health Association communicate just how important and impactful mental health is to people, organizations, and our society:
Mental illness indirectly affects all Canadians at some time through a family member, friend or colleague.

20% of Canadians will personally experience a mental illness in their lifetime.

Mental illness affects people of all ages, educational and income levels, and cultures.

Approximately 8% of adults will experience major depression at some time in their lives.

About 1% of Canadians will experience bipolar disorder (or "manic depression").

A complex interplay of genetic, biological, personality and environmental factors causes mental illnesses.

Almost one-half (49%) of those who feel they have suffered from depression or anxiety have never gone to see a doctor about this problem.

Stigma or discrimination attached to mental illnesses presents a serious barrier, not only to diagnosis and treatment b

ut also to acceptance in the community.
The good news is that mental illnesses can be treated effectively.
Mental Health and Employee Wellness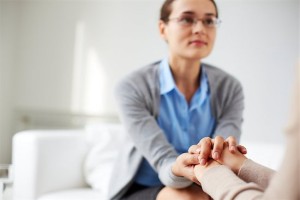 What can your organization do to support mental health and employee wellness? There are many ways your organization can offer support to employees and help them address and overcome mental health issues:
Create awareness about the importance of mental health – understand the signs and symptoms

Create a culture where mental health issues are taken seriously and addressed

Offer support and assistance through employee wellness and employee assistance programs

Promote a positive work-life balance

Work with your employees to create a healthy and positive work environment for all
Mental health is a serious issue that impacts us all. It affects people of all ages, education and income levels, and cultures. You are not immune to the effects of mental health issues. Don't suffer in silence. If you are struggling with mental health issues, get loud and get the support you need.
IQ PARTNERS is an Executive Search & Recruitment firm supporting clients across the country. We help companies hire better, hire less & retain more. We have specialist teams of recruiters in Financial Services & Insurance, Marketing Communications & Media, Emerging Tech & Telecom, Consumer Goods & Retail, B2B & Industrial, Technology, Accounting & Finance, HR & Operations and Mining & Engineering. IQ PARTNERS has its head office in Toronto and operates internationally via Aravati Global Search Network. Click here to view current job openings and to register with us.