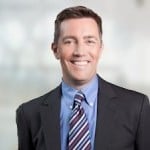 We all know that housing prices in Toronto and across the GTA are out of control. Housing prices, in general, are on the rise in Ontario. So, why are we writing about housing prices? Because it is one of the many factors that impacts talent when considering a new position, and it's starting to become a bigger issue in Toronto.
Toronto Housing Becoming Too Expensive – Impacting Recruitment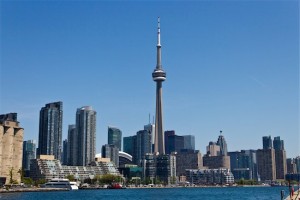 An increasing number of professionals are realizing that even amid the prospects of a great job in Toronto, housing prices are making it extremely difficult to make a career move. After looking at housing options for relocation, many people simply cannot afford to live in Toronto. It doesn't make financial sense, even with a raise.
This situation is creating some challenges for recruiters, including IQ PARTNER recruiters. This situation was highlighted in recent Globe and Mail story:
"At the end of a recent hiring process, recruiting firm IQ Partners believed it had found the perfect candidate for a vice-presidency with the Canadian Professional Sales Association. He ticked all the boxes – a senior executive in the field with the right résumé and the requisite expertise. He wanted the job, too. But he turned it down for one reason: Toronto's housing prices," says Scott Wheeler.
"After looking at listings, the candidate realized he couldn't afford a 'comparable home' in a move from Mississauga to a neighbourhood closer to the CPSA's downtown office," he adds.
When asked about this particular case, IQ Partners' managing partner, Bruce Powell, had this to say:
"Despite it being a very attractive job and being interested, he decided to decline simply because of the complications around home prices. These situations happen all the time."
He adds:
"The companies that aren't geographically positioned around transportation hubs aren't as attractive."
Mr. Powell says it's easier now to hire for entry-level jobs than for senior positions because there's a higher proportion of young workers, in the early years of their careers, living in condominiums closer to downtown.
Do Toronto Jobs Financially Make Sense?
"Increasingly, recruiters and employers are grappling with apprehensive job seekers who simply aren't sure Toronto warrants its soaring real-estate prices. Typical wage gains have fallen far behind housing prices, which jumped more than 30 percent in the past year. The issue appears to be most acute with executive positions, which attract talent with higher housing expectations," adds Wheeler.
Read the full article here: How employers are feeling the wrath of Toronto's housing bubble
IQ PARTNERS is an Executive Search & Recruitment firm supporting clients across the country. We help companies hire better, hire less & retain more. We have specialist teams of recruiters in Financial Services & Insurance, Marketing Communications & Media, Emerging Tech & Telecom, Consumer Goods & Retail, B2B & Industrial, Technology, Accounting & Finance, HR & Operations and Mining & Engineering. IQ PARTNERS has its head office in Toronto and operates internationally via Aravati Global Search Network. Click here to view current job openings and to register with us.