Recently there's been a lot written about headhunters and salary.  Should you disclose? Should you negotiate directly with the hiring manager?  Here's my best advice on how to be the most successful in talking salary with a headhunter.
Know what you're worth
I would encourage everyone, even if you are employed,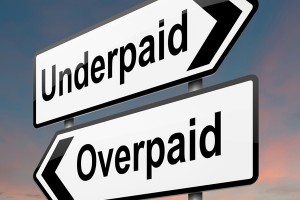 to know what you're worth… but it is especially important when you are job seeking or speaking with a headhunter about a specific role.  If you're unsure about where you stand when it comes to salary, websites like payscale.com or salary surveys like Marketing Magazine's annual Salary Benchmarks survey are great resources for industry comparables.
Be transparent
When talking salary with your headhunter, let them know what you are making now, what you are looking to make and all the extras you would be walking away from if you made a move from your current role; i.e. benefits, bonuses, stock options, etc. Preparing your headhunter with all of these details will help them best represent you to their client.
Look at the whole picture
It's important to keep in mind that compensation isn't only about base salary.  Other factors to consider are benefits, bonus, pension / RRSP, vacation, relocation reimbursement, flex hours, and other perks like free parking.  This is especially important when weighing multiple offers or opportunities.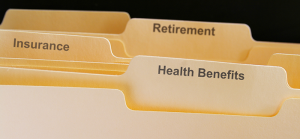 For example, a base salary of $85k on the surface may seem like a better option than a base salary of $80k BUT if option B includes 15% bonus potential and stock options, then it would be by far a better compensation package.
Let your headhunter do the heavy lifting
My advice is to try to steer away from discussing salary in an interview, and if you do, to speak generally and let them know you are comfortable with the range your headhunter has provided for this role.  The benefit of working with a recruiter is that we do all the negotiating on your behalf, and it is in our best interests to get you what you're worth.  We are trained to best negotiate with a client, remind them of your skills and how you will address their need, and keep the process streamlined.  This allows you to begin your employment relationship on a positive note without having gone through rounds of negotiations.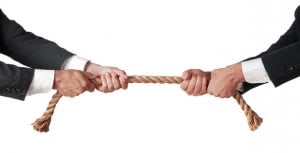 Feel free to counteroffer, but only once
It's best to avoid a back-and-forth when it comes to the offer stage.  It's not uncommon to receive an offer and find an error or something you weren't expecting, so make sure you go through the offer with a fine tooth comb (your headhunter can help with this) and address all issues in your one counteroffer.  If you do decide to change your salary expectations at offer stage, remember to communicate your bottom line to your headhunter so we know when to push and when to walk away.
In the end talking salary with a headhunter is all about open communication and trust.  In order to be most successful, know what you're worth, be clear about and stick to your bottom line, and let your headhunter do the dirty work!
………………………………………………….
For more posts like this one, check out our Dealing with a Headhunter blog category.
IQ PARTNERS is an Executive Search & Recruitment firm with offices in Toronto and Vancouver. We help companies hire better, hire less & retain more. We have teams of specialist recruiters in Financial Services & Insurance, Marketing Communications & Media, Emerging Tech & Telecom, Consumer Goods & Retail, B2B & Industrial, Technology, Accounting & Finance, HR & Operations, Mining & Engineering, Life Sciences, and Construction, Property & Real Estate. IQ PARTNERS has its head office in Toronto and operates internationally via Aravati Global Search Network. Click here to view current job openings and to register with us.