The traditional job interview is broken. They are poor at predicting future job performance. Companies ask generic questions and candidates provide rehearsed answers. Often, candidates are hired based on likeability and hiring bias, rather than potential or fit for the role.
The result is the continuous cycle of recruiting, hiring, poor fit, and re-hiring.
LinkedIn Talent Solutions recently went to task to identify what is wrong with traditional job interviews and identify new methods that can be used to screen candidates more effectively. Here we outline their findings and insights into the future of the job interview process.
Issues with Traditional Job Interview Methods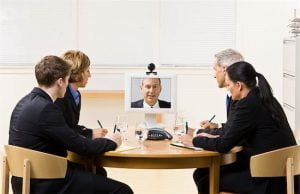 The survey identified the following as the biggest issues with the job interview process:
Assessing candidate soft skills
Identifying candidate weaknesses
Interviewer bias
The process is too long
Failure to ask the right questions
5 New Interviewing Techniques You Need to Start Using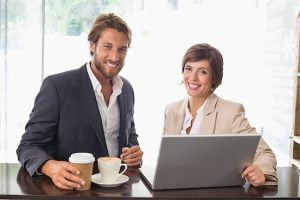 The report identified 5 new interview techniques that have the potential to improve the interview process and create a better environment for assessment.
According to those surveyed, the following new interview techniques provide a more realistic view of a candidate's personality, there is less bias, and they allow candidates to see if the job is the right fit.
Soft skills assessments
Job auditions
Meeting in a casual setting
Virtual reality assessment
Video interviews
The report explains these findings:
"Online soft skills assessments measure traits like teamwork and curiosity and give a more holistic picture of candidates earlier in the process. In job auditions, companies pay candidates to do real work so that they can observe skills in action. Casual interviews typically take place over a meal and can offer a unique look into candidate character. With virtual reality (VR), companies immerse candidates in simulated 3-D environments to test their skills in a standardized way. Video interviews can be recorded or live and help by tapping a broader talent pool in far less time."
The traditional process of reading a resume, conducting a phone interview, and an in-person interview is becoming a thing of the past. The new interview model is more flexible and uses technology to better assess candidates' soft skills and test their fit for the job in a more casual or virtual setting.
More Job Interview Insights
Check out the following blogs from our expert recruiters about the state of job interviews and tips to improve your interviewing skills:
Lousy at Conducting Job Interviews? Here's Why
Watch: A Recruiter's 4 Favourite Interview Questions
4 Guaranteed Ways to Tell a Candidate Is Lying in an Interview (video)
IQ PARTNERS is an Executive Search & Recruitment firm supporting clients across the country. We help companies hire better, hire less & retain more. We have specialist teams of recruiters in Technology (IT), Accounting and Finance, Consumer Goods, eCommerce and Retail, Financial Services and Insurance, Startup, Cannabis, Big Data, B2B and Industrial, Operations and HR, Professional Services and Legal, Media, Digital and Marketing, Pharmaceutical and Life Sciences, Emerging Technology and Telecom, and  Sales. IQ PARTNERS has its head office in Toronto and operates internationally via Aravati Global Search Network. Click here to view current job openings and to register with us.