By Danielle Bosley, Toronto Financial Recruiter
Gender diversity remains a huge issue, particularly in the finance industry. Organizations continue to put more time and resources into identifying ways to improve the representation of women at all levels.
With a huge concern about the presence of women in senior leadership roles within organizations, the Association of Chartered Certified Accounts (ACCA), set out to identify the obstacles men and women face in finance and accounting.
Women Face Significantly Longer Path to Executive Positions in Finance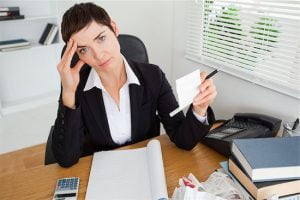 The project found women have a much slower path to the top in accounting and finance careers. How much slower? On average, it takes women 7 years longer to reach executive positions.
"Women, overall, did not reach executive positions until seven years after men – the implication being that men's and women's careers followed a two-tournament gender system for reaching executive level roles in accounting and finance," according to the report.
Women Remain Under-represented in Executive Roles
In addition to having a much longer career path, women are also significantly under-represented at the senior level. Only 18% of senior roles in the financial services sector are occupied by women. This is despite the fact that women account for 50% of accounting graduates and 45% of all accounting employees.
Other Key Findings
Here are some of the additional findings from the report:
Middle management is a key career turning point: Women's careers begin to slow down once they reach middle management
Women thrive at the executive level: Once women reach the executive level, their careers accelerate faster than men
Under-representation: Women often cited lack of confidence and blamed themselves and others for lack of representation
It's clear there is still work to do in order to improve the representation of women in the finance industry. With the key point being middle management, organizations need to look at how they promote women internally to remove bias and career plateaus for women.
More About Women in the Workplace
Read more about the current state of gender diversity in the workplace by reading these blogs by our finance and accounting recruiters:
Women in the Workplace Study: There Is STILL Work to Be Done!
Why Aren't Women Making It to the Top in Finance?
What You Need to Know About the Ontario Pay Transparency Legislation
IQ PARTNERS is an Executive Search & Recruitment firm supporting clients across the country. We help companies hire better, hire less & retain more. We have specialist teams of recruiters in Technology (IT), Accounting and Finance, Consumer Goods, eCommerce and Retail, Financial Services and Insurance, Startup, Cannabis, Big Data, B2B and Industrial, Operations and HR, Professional Services and Legal, Media, Digital and Marketing, Pharmaceutical and Life Sciences, Emerging Technology and Telecom, and  Sales. IQ PARTNERS has its head office in Toronto and operates internationally via Aravati Global Search Network. Click here to view current job openings and to register with us.