By Catherine Lund, Toronto Marketing Recruiter
Only a short time ago, social media took marketing, and the entire world, by storm. Today, there are billions of people and companies on social media. Facebook, Instagram, Twitter, Snapchat and countless other platforms are used for communications.
Social media careers and roles such as social media manager, social influencer, social engagement marketer, and other similar job titles didn't exist a few years ago. Now, all marketing companies employ social media professionals and teams.
But does social media marketing have staying power? Will social media marketing careers be around 5 or 10 years from now? There are countless marketing professionals and people soon to enter the job market who have a desire to work in social media.
Will Automation Replace Social Media Jobs?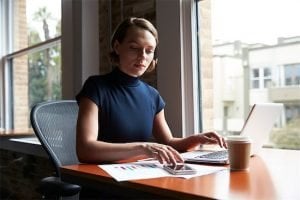 Social media continues to change and evolve at breakneck speed. New platforms and ways to do business on these social platforms require social media marketers to continue to add new skills and abilities. But has social media hit its peak?
Some argue that automation and artificial intelligence will soon replace social media marketers. It's true many social media tasks such as tracking campaigns, collecting data, and even scheduling posts can be automated.
Whether or not social media marketing careers are viable long-term, savvy marketers understand the importance of developing transferable skills that are applicable in all areas of marketing.
Diverse Skills and Adaptability Are Essential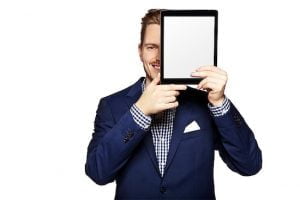 There is no telling how long social media jobs as we know them will be around. What we do know is social media will continue to evolve. So will the skills and knowledge you'll need to be successful. Therefore, social media marketers should keep their eye on emerging trends, stay on top of new industry developments and develop a diverse skill set that will make them a top talent in social media as well as other related marketing and communications roles.
Social media careers may or may not be viable long-term, but your career opportunities can be if you grow and evolve with technology and marketing in the coming years.
More Marketing Career Insights
Work in marketing? Thinking about a career in marketing? Check out these great blogs about marketing careers. Check out tips and advice from our marketing recruiters and see what they have to say:
Top 5 Career Challenges for Marketing Professionals
5 Tips to Plant the Seeds for a Successful Marketing Career
How Will Artificial Intelligence Impact Marketing Jobs?
IQ PARTNERS is an Executive Search & Recruitment firm supporting clients across the country. We help companies hire better, hire less & retain more. We have specialist teams of recruiters in Technology (IT), Accounting and Finance, Consumer Goods, eCommerce and Retail, Financial Services and Insurance, Startup, Cannabis, Big Data, B2B and Industrial, Operations and HR, Professional Services and Legal, Media, Digital and Marketing, Pharmaceutical and Life Sciences, Emerging Technology and Telecom, and  Sales. IQ PARTNERS has its head office in Toronto and operates internationally via Aravati Global Search Network. Click here to view current job openings and to register with us.