Women are not breaking through into executive level roles within the finance industry as easily as in other industries. Even though it is estimated that close to half (47%) of management and professional roles in financial firms are filled by women, this number is deceiving.
Women in Finance Careers by the Numbers
The reality looks more like this – Women occupy only:
20% of executive committee roles

22% of board positions

12% of CEO roles
While women are making it to the management level, they are stuck at the lower level positions. "Career progression analysis also shows that at each level, men are promoted at materially higher rates than women. Women are far more likely than men to leave the industry or to reduce their level of ambition just at the point in their careers when they need to make the effort to push on to the top. As a result, women's prospects are significantly worse in financial services than in other sectors," says Astrid Jaekel and Elizabeth St-Onge in Harvard Business Review.
Why Are There Fewer Women?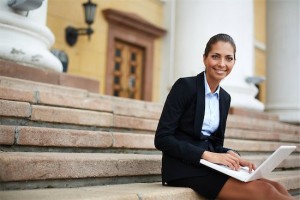 Even though there has been an increase in recruiting efforts among financial organizations to hire more women and diversify their workforce, there is less incentive for women to pursue careers in this area. Oliver Wyman Women in Financial Services report believes a number of factors contribute to this situation:
Lack of flexible working options

Lack of support for family responsibilities

Lack of equal promotion opportunities and equal pay

Low inclusion in industry culture
To remedy this situation, the report recommends a more profound cultural change that focuses on inclusion and diversity and bolder structural solutions by offering a more flexible work environment and closing the pay gap.
Overall, the report finds that while female representation in the financial services industry is growing, it is at a snail's pace and is nowhere near an equal footing:
"Female representation is growing on financial services Boards (20 percent in 2016) and Executive Committees (16 percent in 2016), but progress is slow. At current rates of growth, financial services globally will not reach even 30 percent female Executive Committee representation until 2048."
More About the Finance and Accounting Industry
How Important Are Industry Connections for Finance Professionals?
4 Ways to Seamlessly Jump Back into Your Career After Time Off
5 Tips to Advance Your Finance Career at a Young Age
Unprofessional Habits That Kill Your Chances of Getting the Job
IQ PARTNERS is an Executive Search & Recruitment firm supporting clients across the country. We help companies hire better, hire less & retain more. We have specialist teams of recruiters in Financial Services & Insurance, Marketing Communications & Media, Emerging Tech & Telecom, Consumer Goods & Retail, B2B & Industrial, Technology, Accounting & Finance, HR & Operations and Mining & Engineering. IQ PARTNERS has its head office in Toronto and operates internationally via Aravati Global Search Network. Click here to view current job openings and to register with us.