Who you know remains one of the biggest factors when looking for a job or making a career move. This is particularly important in the finance industry where competition for jobs is high. The more people you know in the industry, the better odds you will to land a job interview and get the job, especially if you get a referral from someone from the hiring company.
Glassdoor put this theory to the test. They looked at how different sources for landing job interviews affected the odds of a candidate getting the job.
"Conventional wisdom among HR managers is that personal connections matter. Employee referrals have long been a preferred hiring method among employers, allowing companies to tap the personal networks of current employees as a talent pool for recruiting," says Dr. Andrew Chamberlain on glassdoor.com.
But how much do personal connections matter compared to other hiring channels? Do employee referrals lead to more successful job matches once other differences in job seekers, employers and industries are taken into account?
Industry Connections and Referrals Increase the Chances of Getting a Job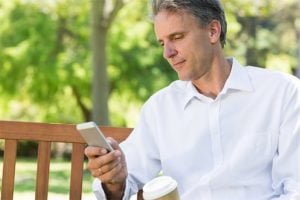 The report found that:
Job interviews from employee referrals are much more likely to lead to an accepted job offer

Employee referrals boost the odds of a successful job match by 2.6-6.6 percent

Employers in the technology, consulting and finance industries rely most on employee referrals

Even though industry connections are known to increase the odds of getting hired, employee referrals were only reported by roughly 10 percent of candidates
Tips to Strengthen Finance Industry Connections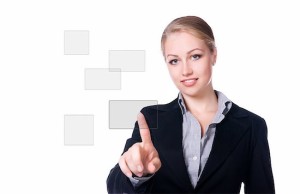 Employee referrals matter in the finance industry, and candidates need to take advantage of who they know if they want to increase their chances of getting a position. Here are some important tips that will put you in a position to use your network of connections:
Stay in touch with managers and colleagues from previous companies

Take advantage of mentorships, internships, and training, and remain connected with these individuals

Keep in touch with classmates, professors, and instructors from your graduating class

Get social and stay connected with other finance professionals online

Network – get involved. Attend conferences, industry events, and make it a point to meet other professionals in your industry.
Even though this advice may seem obvious, the reason you hear it time and time again is because it works, and it's what can help you take your career in finance to the next level.
Check out these job search tips to help you take the next step in your finance career:
5 Tips to Advance Your Finance Career at a Young Age
Networking Is Power for Finance Professionals
5 Headhunter Approved Tips to Become a Rockstar Finance Job Candidate
IQ PARTNERS is an Executive Search & Recruitment firm supporting clients across the country. We help companies hire better, hire less & retain more. We have specialist teams of recruiters in Financial Services & Insurance, Marketing Communications & Media, Emerging Tech & Telecom, Consumer Goods & Retail, B2B & Industrial, Technology, Accounting & Finance, HR & Operations and Mining & Engineering. IQ PARTNERS has its head office in Toronto and operates internationally via Aravati Global Search Network. Click here to view current job openings and to register with us.