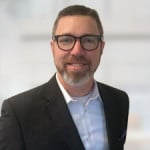 By Gary Hinde, Toronto IT Recruiter

Just like any other industry, there is a need for continuous training in the recruitment world. How to recruit, where to find candidates, and approaches to hiring continue to change, and recruiters who keep their eye on the prize and stay on top of industry trends are positioned to be successful.
Why Do Recruiters Need Training? Here Are 8 Great Reasons!

Recruiters need training just like any other professional. A well trained and educated team of recruiters will be poised to help your organization achieve their hiring objectives.
Here are some key reasons why recruiters require regular training:
1. Investing in your recruiters will help reduce turnover
2. Increased productivity and efficiency
3. Decreased need to micro-manage your recruitment team
4. It allows recruiters to take on more responsibilities, higher profile accounts
5. Provides the opportunity to integrate new recruiting tools and technology
6. It creates networking opportunities (especially for offsite training)
7. It provides recruiters with the chance to update/add to their professional credentials
8. It adds to your company's reputation within the industry
Ways to Provide Training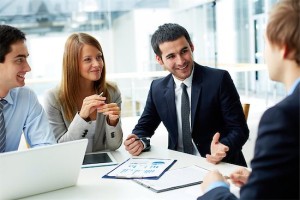 There are countless ways to offer training to your team:
Coaching and mentoring

One-on-ones with company executives

Lunch and learns

Guest speakers

Seminars and conferences

External training
The Advantages of Continuous Training in the Recruitment World
As one would expect, there are numerous advantages to providing regular training to your recruiting team:
Stay on top of industry trends – things are constantly changing in the recruiting industry
Maintain a competitive edge – continuing to move forward will keep your recruiters one step ahead of competitors
Address weaknesses – allows you to address skills gaps and ramp up other skills and knowledge areas
Increase job satisfaction and engagement – this will help keep up motivation
Promotion preparation – training will prepare your recruiters to take the next step up internally
Attract new recruitment talent – offering training and advancement opportunities will make it easier for you to recruit the top recruiting talent
IQ PARTNERS' CRS (Certified Recruitment Specialist) Designation
We believe in continuous improvement. At IQ PARTNERS, we take training very seriously and provide our recruitment team with many opportunities to expand their skill set and grow.
In addition to subsidized external training, we provide lunch and learns, one-on-ones, mentorship, and coaching. However, we are the only recruitment firm to offer internal training towards a CRS (Certified Recruitment Specialist) designation. After 30 hours of training, you will be certified and have a new credential to add to your resume.
Thinking about a career in recruiting? Here are 36 Reasons to Work at IQ PARTNERS.
IQ PARTNERS is an Executive Search & Recruitment firm supporting clients across the country. We help companies hire better, hire less & retain more. We have specialist teams of recruiters in Financial Services & Insurance, Marketing Communications & Media, Emerging Tech & Telecom, Consumer Goods & Retail, B2B & Industrial, Technology, Accounting & Finance, HR & Operations and Mining & Engineering. IQ PARTNERS has its head office in Toronto and operates internationally via Aravati Global Search Network. Click here to view current job openings and to register with us.