In these 5 popular posts from 2014, IQ PARTNERS headhunters touch on hot industry topics from 2014 with tips and information for job seekers and talent seekers alike.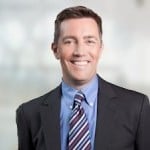 The goal of every job interview is to differentiate yourself from every other candidate and stand out as exceptional. In this post from August, Bruce Powell shares 9 examples of what not to say during your interview that will help you rise above the crowd.  Examples include "my weakness is I'm a perfectionist" and "my last boss was a total jerk".  Learn why and what to say instead.  Read more>>
For anyone who has ever been turned down for an opportunity with a vague explanation like, "we're going in another direction", it can absolutely leave a sour taste in your mouth…
"What 'direction'? Where did I fall short?"
Instead of using the "we're going in another direction" approach, use these 4 tips from Toronto Recruiter Randy Quarin, and turn down a candidate so both parties benefit.  Read more>>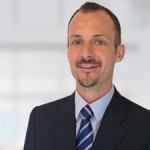 The only way to handle tough questions is to be prepared.  In this post from October, Sales Recruiter Rhys Metler outlines the 13 toughest questions interviewers ask, with guidance on how to answer them.  Questions such as, "How did you like your last employer?", "What kinds of people rub you the wrong way?", and "What are your weaknesses?"  Read more>>
Each month we at IQ PARTNERS ask one of our recruiters the same 10 questions about their lives, the headhunting business, and what you should know as a talent seeker or candidate in the current job market.  In this popular post from June, we interviewed Adrian Robinson and learned about his heroes in business, the funniest thing he's ever seen on a resume, how the recruiting business could be improved, and more.  Read more>>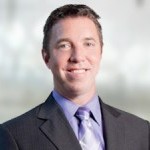 In this post from July, Technology Recruiter Gary Hinde shares his personal experience of being in a slump – believing the world was conspiring against him, withdrawing from others, declining help, and so on – and how he got out of it.  Job searching can be an incredible test of determination and tenacity, and maintaining a positive attitude can be near impossible.  This post is for those of you who are in a slump, in your job search or another aspect of your life, and are in need of inspiration to turn it around.  Read more>>
…………………………………….
For more IQ PARTNERS blog posts, check out our Hello Headhunter page and stay tuned for more posts in 2015!
IQ PARTNERS is an Executive Search & Recruitment firm with offices in Toronto, Montreal, and Vancouver. We help companies hire better, hire less & retain more. We have teams of specialist recruiters in Financial Services & Insurance, Marketing Communications & Media, Emerging Tech & Telecom, Consumer Goods & Retail, B2B & Industrial, Technology, Accounting & Finance, HR & Operations, Energy, Mining & Engineering, Life Sciences, and Construction, Property & Real Estate. IQ PARTNERS has its head office in Toronto and operates internationally via Aravati Global Search Network. Click here to view current job openings and to register with us.