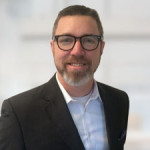 By Gary Hinde, Toronto IT Recruiter
It's not surprising to hear that technology jobs are in high demand, especially when it comes to specialized skills such as programming.  It's also not that surprising to hear that there are tech jobs that pay well. But what are the skills that are in demand and the positions that offer a great salary?
"If you're an expert in a rare tech skill, you will almost certainly be paid well. But the jobs requiring that skill could be harder to find. Then again, some skills are needed everywhere, but there's also plenty of competition for them, keeping salaries lower. The best tech skills strike a balance: high enough in demand but also specialized enough to command decent pay," says Julie Bort from Business Insider.
A start-up company called Paysa recently put these questions to the test and conducted research to identify the most in-demand technology job skills and how much you can expect to make as a professional with these skills.
Key Findings
Skills considered to be less common often are associated with higher salaries

About 30% of tech positions listed management as a requirement

Management was listed as the most popular tech industry experience

Job listings specifically mentioning Microsoft Office were generally found to be some of the lowest paid positions
The Top In Demand Technology Skills

Here are the top in-demand tech skills based on the number of positions that list them:
Management (30%)

Project management (25%)

Integration (22%)

Leadership (22%)

SQL (20%)
Top Skills by Average Salary
Here are the top skills based on average annual salary:
High-performance computing ($194,000)

Natural language processing ($194,000)

Recommender systems ($182,000)

Scalability ($173,000)

Large scale systems ($173,000)
Other salaries for popular technology positions include:
Mobile applications ($147,000)

Cloud computing ($140,000)

Management ($132,000)
Top Programming Skills Based on Salary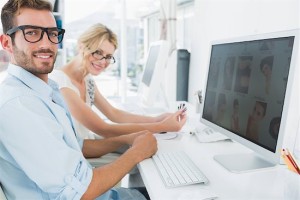 Computer programming skills are in demand and pay well. Here are some of the top in demand and high paying positions:
Perl

C++

C

Java

C#

JavaScript

PL/SQL

SQL

PHP
Each one of these skills can land you a job with an average salary north of $125,000 annually.
As you can see, there is ample opportunity to make good money in the technology industry. If you are currently seeking employment or are considering a career change, take a look at our current opportunities.
Looking to hire tech talent? Contact our technology recruiters today!
Read more about in-demand job skills by checking out these blog posts:
LinkedIn Survey Outlines Top In Demand Skills for 2017
Do You Have the Top Skills Companies Want in Future Candidates?
IQ PARTNERS is an Executive Search & Recruitment firm supporting clients across the country. We help companies hire better, hire less & retain more. We have specialist teams of recruiters in Financial Services & Insurance, Marketing Communications & Media, Emerging Tech & Telecom, Consumer Goods & Retail, B2B & Industrial, Technology, Accounting & Finance, HR & Operations and Mining & Engineering. IQ PARTNERS has its head office in Toronto and operates internationally via Aravati Global Search Network. Click here to view current job openings and to register with us.