How companies define roles is changing. It is a challenging feat to find the right candidate. Top candidates already are employed, and many of those who apply don't have all the skills and knowledge you require. It can be like trying to fit a square peg into a round hole. It just doesn't work. To remedy this, companies are taking a more fluid approach to how they define roles and responsibilities. As a recruiting firm, we recognize companies are seeking candidates who can offer skills and knowledge in more than one area. For example, IT professionals that also possess strong business acumen. This situation has led to the creation of what has been coined hybrid jobs.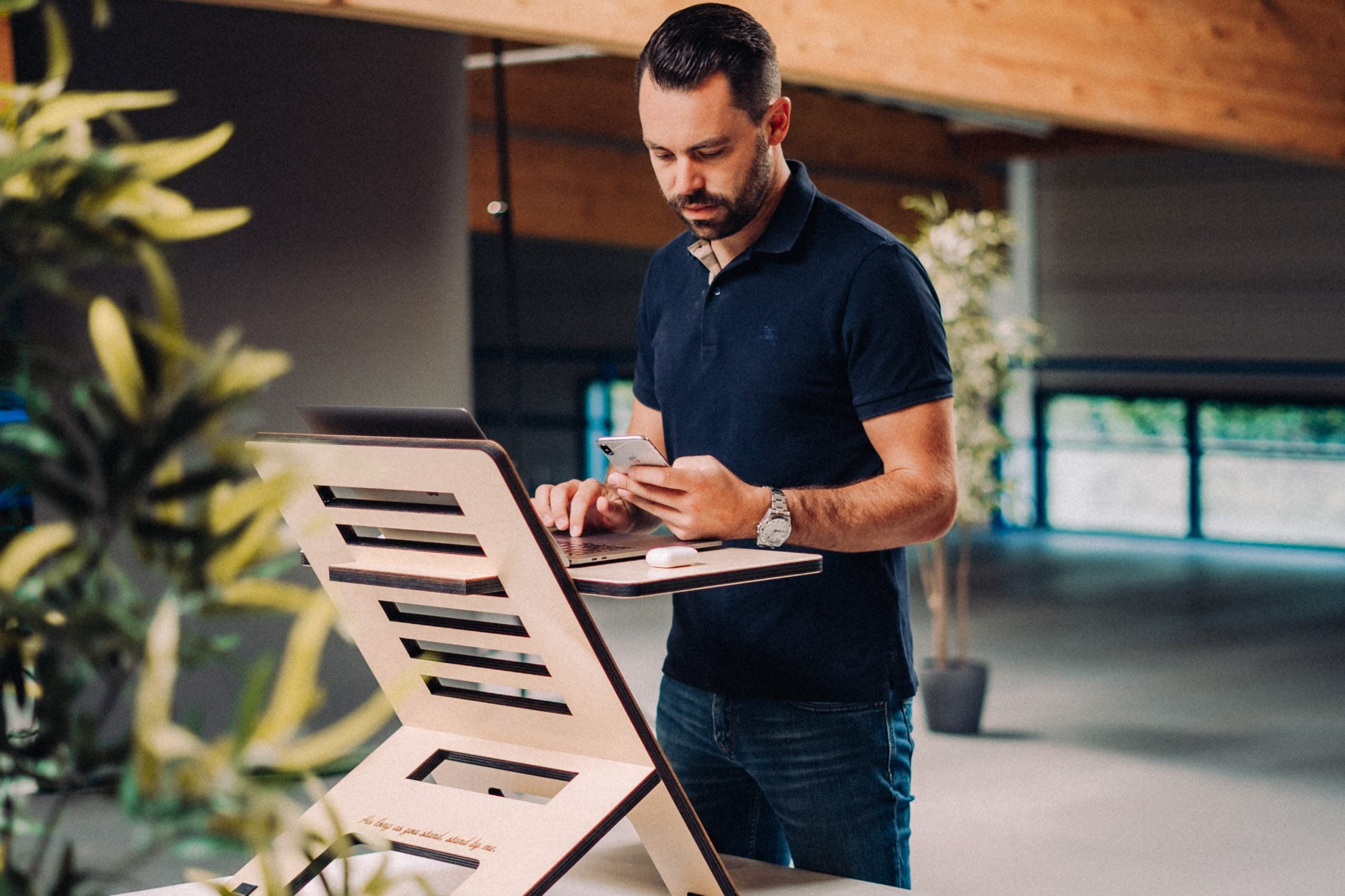 A hobby of yours may also more value than being an enjoyable pastime. For example, do you enjoy coding HTML or graphic design as a hobby? Why not combine it with your marketing role in a hybrid job?
Here we'll explain what they are and how you can position yourself as a hybrid job candidate.
What Are Hybrid Jobs?
Hybrid jobs are new positions that combine skills and knowledge areas from two previously separate roles. They require candidates to have a diverse skill set to help companies address multiple functions. They are usually a combination of technical and non-technical skills.
More often than not, there is now a technology component to jobs that previously did not require it. For example, companies often desire customer service reps to have experience with social media, analytics, and other technology skills.
Steps to Get a Hybrid Job
The popularity of hybrid roles is only going to grow. Over the past decade or so, just look at the number of roles that now have "digital" in front of it. The more diverse skills you have, the better. Plus, hybrid roles often come with a higher salary to reflect your diverse skill set. Here are some ways to make yourself a good candidate for a hybrid job:
Research how jobs are changing in your industry. Which jobs are changing or being combined?
Are there new tasks you are being asked to do by your manager? What are they?
Which types of new roles are emerging? What are the top skills required for these roles?
Pay attention to emerging technologies and trends in the marketplace that can affect your career progression. Get ahead of the curve.
Continue to build your professional network – connect with people from many different industries.
Upgrade your skills. Add a new certification, take a professional course, and expand what you can offer. Focus on in-demand skills such as coding, data analytics, leadership, and adaptability.
Update your resume and LinkedIn profile to reflect the diverse skills and experience you can offer.
Read More About Job Opportunities on Our Recruitment Blog
The Home or the Office? 4 Hybrid Workplace Solutions for 2021
3 Unconventional Job Search Strategies to Use to Your Advantage
How to Track Your Career Progression
IQ PARTNERS is an Executive Search & Recruitment firm supporting clients across the country. We help companies hire better, hire less & retain more. We have specialist teams of recruiters in Executive Search / Board & C-Suite, Technology, Media, Digital & Marketing, Accounting & Finance, Financial Services & Insurance, Cannabis, Startup, Data Science, Consumer, eCommerce & Retail, Operations & HR, Manufacturing, Supply Chain & Engineering, Legal & Professional Services, Pharmaceutical & Life Sciences, Non-Profit & Sustainability, and Sales. Click here to view current job openings and to register with us.