By now, companies have shifted many of their employees to remote work. It's expected many will stay this way for the short term, and many even permanently. As companies have settled in and adjusted to the new post-COVID work environment, they are hiring again. Because of the circumstances, many of these new hires will start working without actually stepping foot in the office. They'll work remotely from day one.
Hiring remote employees is challenging because you not only need to assess if they can do the job, you also need to ensure the candidate can be productive in a remote environment.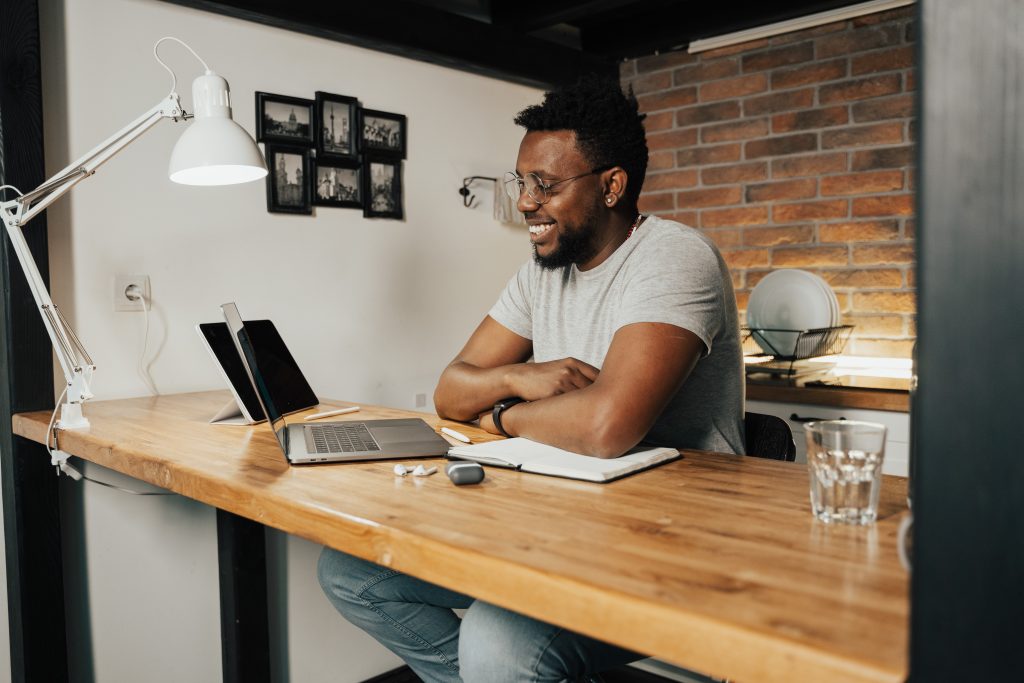 Effective remote workers have certain qualities that enable them to be successful. Our technology recruiters have compiled this list of the qualities you should be looking for in remote employees.
Experience Working Remotely
A candidate who has experience working remotely, as a freelancer or independent contractor, is a great find. They already understand what it's like to work independently from home. They have the at-home setup, resources, and organizational skills you'd be looking for in a remote candidate. There will be less of a transition period, as they can focus on learning the new job, without having to adjust to working remotely.
Exceptional Communication Skills
Many of the conversations you will have with your remote employees will be via email, text, instant messaging, and other software. Remote employees need to have exceptional written and verbal communication skills. They need to communicate well and often. To assess this quality, pay attention to how the candidate communicated during the recruiting process. Assess their resume, cover letters, and emails.
Independence and Self Motivation
Remote workers need to be the source of their own motivation. They need to be able to work independently and with less instruction. You may not speak with them on a daily basis.
This can be challenging when assessing a new candidate. Look at the candidate's work history and speak with references to get a better sense of their work habits. Were they previously in roles where they worked independently? Are they known for taking initiative?
Troubleshooting
Working remotely is not your typical environment, especially now as companies are scrambling to adjust on the fly. Look for candidates who have strong problem solving and troubleshooting capabilities. Ideally, candidates will have strong technology skills and resourcefulness to figure out issues as they arise. Issues will arise, and sometimes it will be up to the employee to figure it out themselves, especially when working outside of the office.
Read More About Remote Employees on Our Blog
How to Keep Your Remote Team Productive and Energized
5 Ways to Weed Out Bad Remote Workers Based on Their Resume
New to Managing a Remote Team? 6 Tips to Manage Your Team From a Distance
6 Tips to Successfully Onboard Employees Remotely
4 Ways to Prepare Before Hiring a Remote Worker
IQ PARTNERS is an Executive Search & Recruitment firm supporting clients across the country. We help companies hire better, hire less & retain more. We have specialist teams of recruiters in Executive Search / Board & C-Suite, Technology, Media, Digital & Marketing, Accounting & Finance, Financial Services & Insurance, Cannabis, Startup, Data Science, Consumer, eCommerce & Retail, Operations & HR, Manufacturing, Supply Chain & Engineering, Legal & Professional Services, Pharmaceutical & Life Sciences, Non-Profit & Sustainability, and Sales. IQ PARTNERS has its head office in Toronto. Click here to view current job openings and to register with us.