In March, coronavirus thrust companies into unfamiliar territory. Businesses were closed down and many were forced to figure out how to run a business remotely. It was a rocky and unpredictable start to learn to work remotely, but many companies have found their groove.
Now is not the time to relax. Many people will be working remotely for the foreseeable future. Some roles could stay permanently remote. There is a need to set the tone and keep your team productive and energized to see the results you want long term.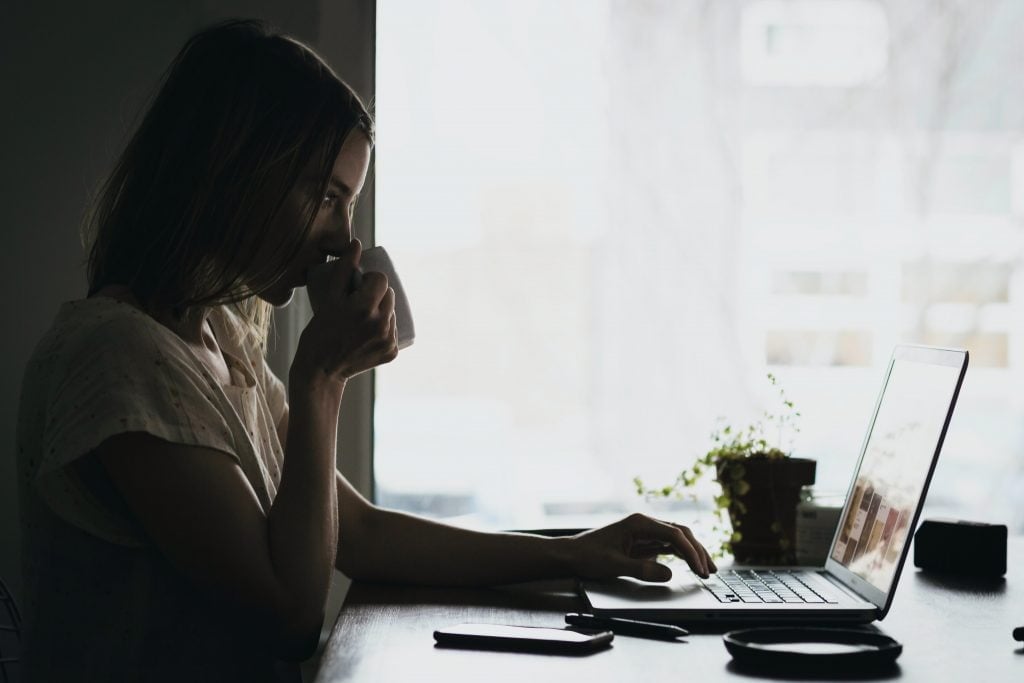 Keeping a remote team energized and in sync has its challenges. It's different when you don't have in-person contact with your team on a daily basis. It is doable, though.
Our Toronto recruitment agency has been using many of these tips to help keep our team productive and energized as we work remotely:
Happy Employees Are Productive Employees
Employee satisfaction plays a tremendous role in maintaining productivity, in person, and remotely. One of the ways to keep your employees happy is to do the same things you did prior to the shift to remote. You still need to make time for water cooler chit-chat, you just have to do it digitally. Having casual conversations with your coworkers helps you build rapport and strengthens your team. It can't be all business all the time. Make time for team building. Have video chats where you spend time catching up with each other without a hard agenda. This helps create a connection even though you can't connect in person as you did previously.
Don't Allow Communication to Fall Off
Great communication is essential. We all know things. But trying to stay in contact with all team members on a regular basis is a challenge for any manager. Even so, you need to make regular communication a priority. Figure out what type of communication is needed and the best way to keep everyone connected and on the same page. If you are struggling with communicating with your team, consider a new way. Perhaps an instant messaging or Facebook group can help with engagement and communication. Keep your team up to date at all times.
Give Them the Tools They Need
If you want your team to be productive, they need to have access to the same resources they had at the office. Fortunately, you have access to a variety of video conferencing, project management, time tracking, messaging, and cloud-based solutions. Choose the tools that provide your employees with the resources they need to get the job done remotely.
Have a Clear Strategic Direction
Give your employees clear goals and objectives. They need something to work toward. They need something concrete to try to achieve amid all the change and uncertainty surrounding them right now. Define expectations, make it clear which tasks get priority, and be transparent about the current status of the company. Provide clarity and focus to give your employees context for why they are doing what they are doing right now.
Have a Daily Digital Huddle
Daily huddles are common within the office. Continue them via video. You can have a "morning coffee" video conference with your team to set the tone for the day. People can talk about what they are working on, what needs to be done, and you can use the time to get feedback on current projects. Get your team motivated and in the right frame of mind to have a productive day.
Weekly Recaps
Your team is working toward a common goal. It's important to keep them up to date about where you are, what's happening, and what needs to be accomplished going forward. Weekly recaps are a great way to ensure everyone is on the same page. You can have video meetings with the team to make announcements, discuss strategies, assess performance, and communicate other important information.
Flexibility (When It Makes Sense)
Everyone has their challenges right now. Some people struggle with working from home. Others have technology challenges. And there are parents who are struggling to balance work and home life. Flexibility is a must today. Your employees are dealing with a lot of new and unknown things. Work-life balance is out of whack, and things continue to change at work and home all the time. Sometimes giving your employees some more flexibility can help them be more productive. Not everyone is most productive from 9-5. Some get more done when they work earlier or later in the day. For some people, they need flexible hours to manage child care and other things in their lives. Being flexible will be appreciated by your team. It helps keep them more engaged and energized.
Recognize and Reward
Recognizing your employees and rewarding them for their efforts is more important than ever. Amid the uncertainty, a little recognition can go a long way. There are many ways you can do this. You can call out employees during video or conference calls and bring to light great efforts. Speak to team successes and note the efforts everyone is putting in to make things run as smoothly as possible.  Even a simple "Thank you for your efforts" can do a lot to make employees feel valued and energized.
Read More From Our Recruitment Blog
5 Ways to Weed Out Bad Remote Workers Based on Their Resume
Hiring Remotely? 6 Tips for Onboarding Candidates During COVID-19
New to Managing a Remote Team? 6 Tips to Manage Your Team From a Distance
How to Transition Employees to Remote Work Without Losing Productivity
4 Ways to Prepare Before Hiring a Remote Worker
IQ PARTNERS is an Executive Search & Recruitment firm supporting clients across the country. We help companies hire better, hire less & retain more. We have specialist teams of recruiters in Executive Search / Board & C-Suite, Technology, Media, Digital & Marketing, Accounting & Finance, Financial Services & Insurance, Cannabis, Startup, Data Science, Consumer, eCommerce & Retail, Operations & HR, Manufacturing, Supply Chain & Engineering, Legal & Professional Services, Pharmaceutical & Life Sciences, Non-Profit & Sustainability, and Sales. IQ PARTNERS has its head office in Toronto and operates internationally via Aravati Global Search Network. Click here to view current job openings and to register with us.