If you follow tech news, popular culture, or the job market, you've probably heard about Elon Musk demanding that Tesla office workers return to in-person work or leave the company. So, no more working from home or remotely.
Here is what was said in an email to employees:
"Anyone who wishes to do remote work must be in the office for a minimum (and I mean *minimum*) of 40 hours per week or depart Tesla. This is less than we ask of factory workers.
"If you don't show up, we will assume you have resigned."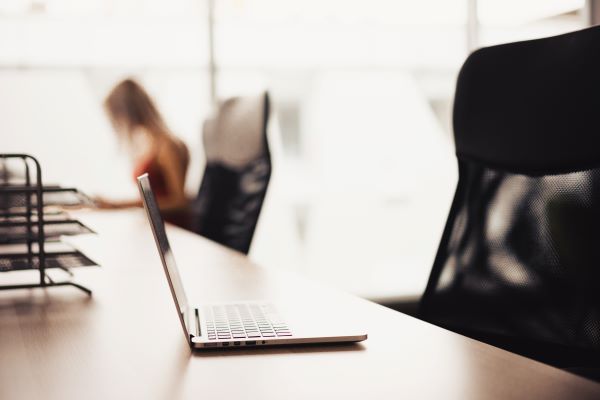 These comments have definitely caught the attention of people from around the world. So, this has naturally had people asking our Toronto technology recruiters about the situation.
Tech companies seem like the perfect organizations to have remote workers. They are progressive, innovative, and have the systems in place for employees to work anywhere around the globe. But this doesn't always mean you should, just because you can.
No two companies operate the same. Some may require people to work in the office, and others don't. This is true even within the same industry. There are a lot of considerations organizations need to take if they choose to allow people to work remotely. It's not always just about offering a work-life balance. They also have to think about the potential implications for operations – customer service, security, productivity, and much more.
3 Reasons Why Companies Would Rather Fire People Than Allow Them to Work Remotely
According to a recent survey, 77% of managers would take action if an employee choose not to come back to the office. Companies have concerns about the potential negative repercussions of a dispersed workforce. They include:
Collaboration: There is less of a creative environment when people are not able to work together in person. It's more challenging to keep everyone engaged and on the same page.
Connectivity: Remote workers don't have the opportunity to have spontaneous interactions with coworkers. They can't just walk over to another person's desk to ask a quick question or have a conversation. This also can negatively affect the relationships employees can build with one another and management.
Productivity: Even though many claim to be more productive when working from home, not everyone is. At the end of the day, it's really about what an employee can do to help move the company forward. Many managers have concerns that employees cannot do this as efficiently if they are not in the office at least part of the time.
Should Companies Mandate Employees Back to the Office Full-Time?
The short answer is no. It's a candidate's market, and as tech recruiters, we see every day that employers need to be flexible in order to attract and retain top talent. Candidates have gotten used to the perks of remote work and aren't willing to go back to their old commutes, at least not 100% of the time. Our advice? Unless you're Tesla, be flexible with remote work if you want to attract top talent.
Read More by Our Toronto Technology Recruiters
Will Perks Help Employees Feel Better About Returning to the Office?
Canada's Tech Job Market Is About to Get EVEN Hotter Thanks to Facebook
Employers, Here's What Tech Workers Want (& Don't Want!)
IQ PARTNERS is an Executive Search & Recruitment firm supporting clients across the country. We help companies hire better, hire less & retain more. We have specialist teams of recruiters in Executive Search / Board & C-Suite, Technology, Media, Digital & Marketing, Accounting & Finance, Financial Services & Insurance, Cannabis, Startup, Data Science, Consumer, eCommerce & Retail, Operations & HR, Manufacturing, Supply Chain & Engineering, Legal & Professional Services, Pharmaceutical & Life Sciences, Non-Profit & Sustainability, and Sales. Click here to view current job openings and to register with us.