No one wants to make a hiring mistake. According to Toronto recruiters, sometimes those mistakes are a result of common errors you are making when interviewing job candidates. The interview is your time to learn as much as you can about a candidate, get top talent to buy in, and find the right fit for your organization.
Avoid these common mistakes when interviewing job candidates to improve the quality of your hiring process:
1. You make them wait/rush the process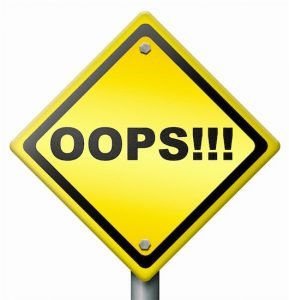 If you make candidates wait and don't start your interview on time, you are not likely making a good first impression. They may feel unimportant. It's also important not to rush an interview because you are running late. Give each candidate the same amount of time. They spend significant time preparing for the interview; don't rush them through it. It will give them a bad impression. Start interviews on time and give each candidate ample time.
2. You talk too much
Yes, a job interview is a conversation, but it's important for interviewers to let the candidate do the bulk of the talking. Ask questions and let the candidate take over the conversation so you can learn as much as possible about them. Your job is to assess how they answer questions, pay attention to their demeanor and body language, and identify if they are a top contender for the job.
3. You don't take notes
Taking notes is a vital part of your job as an interviewer. This allows you to record important information about a candidate's pros and cons so you can compare them to other candidates. It can be challenging to remember what a candidate said. Taking notes allows you to better assess which candidates make it to the next round of the hiring process.
4. You're distracted and not paying careful attention
Hiring managers need to listen, avoid distractions, be present and engaged with the conversation. You can't ask a question and then zone out or get distracted by your phone. You need to actively listen to the candidate so you can follow up and get the information you need about the candidate in order to determine if they are a fit. If you are not paying careful attention you risk making a hiring mistake. Or worse, you miss out on a star candidate.
Get More Great Job Interview Tips From Toronto Recruiters
4 Common Mistakes When Recruiting Passive Candidates
These are the 4 WORST Hiring Mistakes a Company Can Make (video)
---
IQ PARTNERS is an Executive Search & Recruitment firm supporting clients across the country. We help companies hire better, hire less & retain more. We have specialist teams of recruiters in Executive Search / Board & C-Suite, Technology, Media, Digital & Marketing, Accounting & Finance, Financial Services & Insurance, Cannabis, Startup, Data Science, Consumer, eCommerce & Retail, Operations & HR, Manufacturing, Supply Chain & Engineering, Legal & Professional Services, Pharmaceutical & Life Sciences, Non-Profit & Sustainability, and Sales. IQ PARTNERS has its head office in Toronto and operates internationally via Aravati Global Search Network. Click here to view current job openings and to register with us.