So, you didn't get the job. The truth is most people don't. The job search process can be turbulent and even somewhat unpredictable. This is one of the reasons people find it so stressful. Sometimes you just never know.
For example, even if you feel as though you've made a great impression, you could lose out to another candidate. Then there are situations where you didn't feel good coming out of an interview and you get asked back for another interview or get a job offer.
Here our Toronto recruiters outline some of the most common reasons you didn't get the job:
1. Another Candidate Was a Better Fit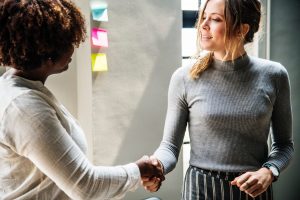 Sometimes not getting the job has absolutely nothing to do with you. You had the qualifications and you performed well during the interview. There simply was a better and more experienced candidate competing for the job. In many cases, experience wins out in these situations. In this case, there isn't much you can do except to move on and keep searching for the next opportunity.
2. You Struggled to Connect With the Hiring Manager
Building strong rapport with the hiring manager and others involved in the recruitment process is important. Even if you have all the job qualifications, if you struggle to connect with the hiring manager, you could lose the job to another candidate. The hiring manager has certain criteria not on the job description that they use to assess candidates. If you don't meet this, you won't get the job.
3. The Job Wasn't Right for You
How a job sounds from a job description can sometimes be very different from how it is in reality. Many candidates read job descriptions thinking they have found a great match, only to find out during the interview that the job is very different and doesn't match their skill set.
4. You Weren't Prepared Enough
How much time do you put into preparing for a job interview? It's very important for candidates to put in ample time to learn as much as they can about the company, the role, and how you can position yourself as a top candidate for the job. Reading over the job description and browsing the company website isn't enough. If you don't do your homework, you will be at a disadvantage, because other candidates are putting in the time.
More Job Search Advice From Our Expert Toronto Recruiters
What NOT to Do When Interviewing for Multiple Jobs. 3 Things to Avoid
6 Tips to Successfully Manage Multiple Job Offers
6 Signs You're in a Dead End Job
---
IQ PARTNERS is an Executive Search & Recruitment firm supporting clients across the country. We help companies hire better, hire less & retain more. We have specialist teams of recruiters in Executive Search / Board & C-Suite, Technology, Media, Digital & Marketing, Accounting & Finance, Financial Services & Insurance, Cannabis, Startup, Data Science, Consumer, eCommerce & Retail, Operations & HR, Manufacturing, Supply Chain & Engineering, Legal & Professional Services, Pharmaceutical & Life Sciences, Non-Profit & Sustainability, and Sales. IQ PARTNERS has its head office in Toronto and operates internationally via Aravati Global Search Network. Click here to view current job openings and to register with us.