If you haven't already heard (we're pretty sure you have), a recession is about to hit our economy here in Canada. It's not the best news if you were planning on making a career move. There are potential repercussions for everyone – candidates, employers, and the recruiting industry overall. 
Our recruitment agency in Toronto has definitely been keeping an eye on the economy for some time. We've been getting a lot of questions from job candidates about whether they should make a move or stay put. They want advice on how they can prepare for a recession to minimize its impact on their career.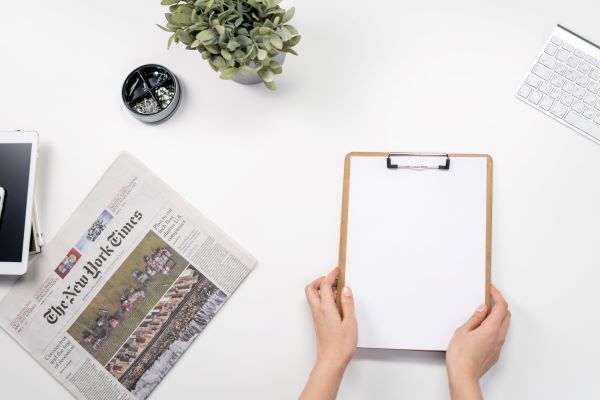 Assess your current standing
Where are you in your career? Your current position will play a big role in how a recession will impact your career. For example, if you're in a generally recession-proof industry, such as insurance, health care, or IT, there is less of a chance you'll be impacted. So you really have to consider where you currently stand:
Are you at a point where it's time to move on? 

Is your current employer stable?

Are you currently being recruited?

Are you up for a promotion with your current employer? 

How do you see things playing out in the short term and long term? 
These are the types of questions you should be asking yourself. 
Solidify your position with your current employer
Even if you are thinking about leaving your current employer, it's necessary for you to solidify your position internally. If your boss suspects you have one foot out the door, you'll immediately become expendable if the company needs to make cutbacks. Put in the work and make yourself an indispensable member of the team. 
Get active within your professional network
There are many people who have concerns about the recession. Get involved in this conversation with your network. Look for ways to offer support to others. This will help you make new connections, build relationships, and open the door to having more options if you find yourself in need of a new role. 
Focus on emerging trends in your industry
When you stay up to date with the latest trends and innovations happening in your industry, you'll have your finger on the pulse of where things are going to go in the future. This will help you focus on the big picture and give you access to potential opportunities once the economy starts to recover. 
Invest in yourself
Whether the economy is strong or in a recession, you should always bet on yourself. Continuing to add new skills and abilities to your resume will make you a stronger candidate. You can update certifications, add new certifications, or add new professional credentials to make yourself a well-rounded professional. 
Even with a recession potentially on the way, there are still many industries hiring and there is a lot of activity. Professionals are switching jobs and employers continue to recruit. If you're looking to take the next step in your career, contact our recruitment agency in Toronto today. 
Get More Advice From Our Toronto Recruitment Agency
Have Recession Fears Started to Impact the Job Market?
3 Strategies to Recession-Proof Your Business
The Economy Is Cooling, but Is the Job Market?
Layoffs? Expansion? What Technology Recruiters Are Seeing in Canada's Tech Sector
IQ PARTNERS is an Executive Search & Recruitment firm supporting clients across Canada and internationally. We help companies hire better, hire less & retain more. We have specialist teams of recruiters in Executive Search / Board & C-Suite, Technology, Media, Digital & Marketing, Accounting & Finance, Financial Services & Insurance, Startup, Data Science, Consumer, eCommerce & Retail, HR, Manufacturing, Supply Chain & Engineering, Construction & Engineering, Legal & Professional Services, Pharmaceutical & Life Sciences, and Sales. Click here to view current job openings and to register with us.