Ask any healthcare recruiter and they will tell you Ontario and many provinces across Canada are facing a healthcare worker shortage. Hospitals and care facilities are in dire need of doctors, nurses, and all types of support staff. 
The nursing shortage is a significant issue. It's estimated that in Ontario alone, they need to hire 24,000 nurses right now to meet the national average of a safe patient-to-nurse ratio, according to the Ontario Nurses Association. And this is just nursing. There are many other positions experiencing shortages.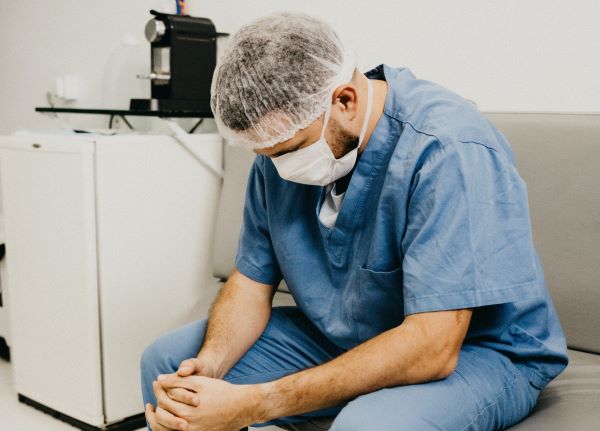 Healthcare employers are faced with a two-headed challenge. They not only need to hire more people to fill existing vacancies. They also need to take steps to retain the healthcare employees they have currently. Providers cannot afford to lose more people. 
Our healthcare recruiters suggest taking the following concrete steps to retain healthcare employees:
Encourage work-life balance and flexibility
Balance has been a significant challenge for people in the healthcare industry over the past few years. Staff shortages, the pandemic, and long hours have led to high rates of employee burnout and people leaving the profession. 
Offer balance and flexible conditions including flexible scheduling options and telecommuting options, as well as providing resources for employees to manage stress and maintain good mental and physical health.
Provide competitive compensation and benefits packages
This includes offering fair wages and salaries, health insurance, retirement plans, and paid time off. It is important to research and stay current with industry standards to ensure that your organization is offering competitive packages or you could lose employees to other organizations that are willing to pay more. 
Create a positive and supportive work environment
People want to work for employers who care about their well-being. They desire a culture of respect, trust, and teamwork. They want to work in a clean, safe, and comfortable physical work environment. People want to know their employer has their back. 
Offer opportunities for professional development and career advancement
People want to grow. They want new opportunities and the chance to have their voice heard. Employers will have a better chance of retention when they provide training and educational opportunities, as well as clear pathways for advancement within the organization.
Ongoing training and support also fall into this category. Provide employees with the tools and resources they need to perform their jobs effectively, as well as offer ongoing training and support to help them develop new skills and advance in their careers.
Listen, address issues, recognize and reward good performance
Your employees want to be heard. Provide regular feedback and recognition for a job well done, as well as offer incentives and bonuses for outstanding performance. Make a point to offer clear and timely communication, as well as actively seek and respond to employee feedback. Offer a process for employees to voice their concerns and work to resolve any issues in a timely and fair manner. Finally, survey employees and take action to address any issues or concerns that are raised.
Invest in employee retention programs such as mentoring, coaching, and employee assistance programs
This is an obvious one. If you want to retain your healthcare workers, you need to invest in retention programs. These programs can help employees develop professionally, manage stress, and maintain good mental and physical health, leading to higher job satisfaction and lower turnover rates.
The things that get all employees to stay with an employer are the same for healthcare workers. Create an environment where people want to work and have a sense of pride in being an employee of your organization. 
Get More Insights From Our Healthcare Recruiters
The State of Hiring in the Healthcare Sector
15 Jobs That Are Suffering Hiring Shortages Due to Inadequate Pay
Jobs That Increased Entry Level Salary Last Year
IQ PARTNERS is an Executive Search & Recruitment firm supporting clients across Canada and internationally. We help companies hire better, hire less & retain more. We have specialist teams of recruiters in Executive Search / Board & C-Suite, Technology, Media, Digital & Marketing, Accounting & Finance, Financial Services & Insurance, Startup, Data Science, Consumer, eCommerce & Retail, HR, Manufacturing, Supply Chain & Engineering, Construction & Engineering, Legal & Professional Services, Pharmaceutical & Life Sciences, and Sales. Click here to view current job openings and to register with us.