We all make mistakes. Sometimes, amid our busy schedules, oversights are made. But According to Toronto recruiters, there are certain recruiting mistakes you need to stop making now or they will continue to have a negative impact on your hiring efforts: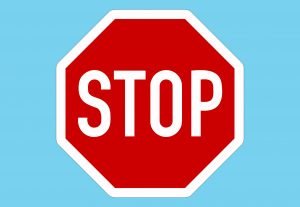 1. Rushing to make a hiring decision:
Filling the void is a top priority when hiring, especially if you had someone unexpectedly leave. Even though you may be tempted to rush your hiring decision to get someone in the role, resist the temptation. Focus on finding the best fit for the job.
2. You treat job descriptions like an afterthought:
You cannot reuse the same job description over and over. Generic job descriptions do not do a good job of attracting candidates who are a good fit. Dial-in your job description and make it specific to attract a particular type of candidate. Having five qualified candidates is much better than 100 unqualified candidates.
3. You wing job interviews:
Job interviews need to be well thought out and well structured. Lack of preparation for job interviews will make it difficult to compare candidates, ask the right questions, and be sure about your hiring decision. Think about the type of candidate you want to hire, create a quality list of questions, and ask all candidates the same questions.
4. Hiring someone like yourself:
Many are attracted to like-minded individuals, a reason why hiring bias is a huge topic of discussion today. Avoid choosing candidates because they are similar to you, as you could overlook key weaknesses. Have a hiring checklist in place to reduce bias.
5. Not getting others involved:
Building on the previous point, you can't do it all on your own. It's particularly important to get a second opinion and take multiple viewpoints into consideration when comparing candidates. Use a team-based approach to hiring.
6. You dominate the conversation:
It's important to find the right level of balance between explaining the job, asking questions, and giving the candidate enough time to communicate why they are the right fit. Give the candidate ample time to talk about themselves and their qualifications. If they have questions about the company or job, they'll ask.
Get More Insightful Recruiting Advice From Toronto Recruiters
Get more recruiting advice from our expert Toronto headhunters. Check out these blogs for actionable tips:
How to Make Your Hiring Process More Efficient – 5 Steps
How to React When You Think an Employee Is Going to Quit – 4 Steps
Commonly Overlooked Hiring Advice: 3 Tips to Hire Better
---
IQ PARTNERS is an Executive Search & Recruitment firm supporting clients across the country. We help companies hire better, hire less & retain more. We have specialist teams of recruiters in Executive Search / Board & C-Suite, Technology, Media, Digital & Marketing, Accounting & Finance, Financial Services & Insurance, Cannabis, Startup, Data Science, Consumer, eCommerce & Retail, Operations & HR, Manufacturing, Supply Chain & Engineering, Legal & Professional Services, Pharmaceutical & Life Sciences, Non-Profit & Sustainability, and Sales. IQ PARTNERS has its head office in Toronto and operates internationally via Aravati Global Search Network. Click here to view current job openings and to register with us.