As a new graduate, landing a job offer can be a challenging task. As you get close to graduation, it's time to start thinking about what you are going to do. Which jobs are you going to apply for? Where do you want to work? Which companies do you want to work for? These are all questions that you should be thinking about when starting your career, regardless of industry. 
We spoke with our healthcare recruiters to gather their insights about how new grads can land a job offer out of school. Here are some top tips to help you increase your chances of getting hired: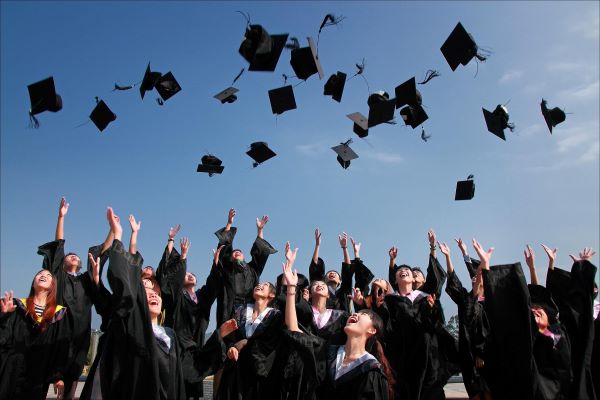 Start planning as soon as possible  
It's never too early to start planning your career. This is especially the case when you are in your final year of college or university. The earlier you can grasp your ideal career project, the sooner you can focus on your job search when the time comes. 
Learn and research the industry market
Be a student of your craft and your industry. Learn as much as possible about how things work. Learn about the top companies and the common career paths of people who enter the field. Consider taking additional courses or certifications to develop your skills and knowledge in your field. This can help you stand out to potential employers and increase your chances of getting hired.
Network as much as possible 
Networking is a crucial part of finding a job, especially as a new graduate. Attend career fairs, join professional organizations, and connect with alumni from your school. This can help you get referrals, learn about job openings, and gain valuable insights into the industry.
Alumni connect with alumni
There are alumni in your field. Use this connection to build relationships and connect with experienced professionals. Consider joining alumni associations once you graduate, taking part in alumni events, and connecting online with influential alumni in your field. 
Apply for internships
Internships can be a great way to gain relevant work experience, develop skills, and make connections in your industry. Many internships also lead to full-time job offers. So, don't close this path. In some industries, it's even preferred that new graduates get some experience through an internship or apprenticeship. 
Be open to different job opportunities
Most people don't get their dream job right out of school. But everyone must start somewhere. Be open to different opportunities, even if they are not in your preferred field or industry. This can help you gain valuable experience and skills that will make you more competitive for your dream job in the future.
Landing a job offer as a new graduate requires hard work, persistence, and networking. By following these tips, you can increase your chances of finding a job that is right for you and starting your career on the right foot.
Get More Job Search Insights From Our Recruiters
Are You Using ChatGPT to Apply for Jobs?
7 Ways to Set Yourself Apart on LinkedIn
4 Phrases That Scream BAD COMPANY CULTURE in an Interview
IQ PARTNERS is an Executive Search & Recruitment firm supporting clients across Canada and internationally. We help companies hire better, hire less & retain more. We have specialist teams of recruiters in Executive Search / Board & C-Suite, Technology, Media, Digital & Marketing, Accounting & Finance, Financial Services & Insurance, Startup, Data Science, Consumer, eCommerce & Retail, HR, Manufacturing, Supply Chain & Engineering, Construction & Engineering, Legal & Professional Services, Pharmaceutical & Life Sciences, and Sales. Click here to view current job openings and to register with us.