Artificial intelligence is nothing new. But it certainly has taken a leap in recent years. The capabilities of programs such as ChatGPT have got a lot of people talking about the potential of AI and how it changes how we work. AI is certainly bringing transformative changes to the recruitment industry by revolutionizing various aspects of the hiring process. Our software recruiters in Toronto look at why AI is important and how it's transforming the recruitment industry.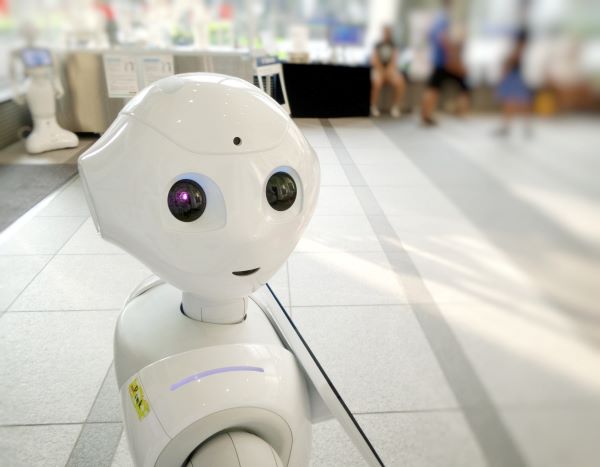 Why Is AI So Important For The Recruitment Industry?
AI enables recruiters to harness the potential of data for enhanced decision-making. By utilizing AI, recruiters can save valuable time and energy, enhance the accuracy of candidate matches, mitigate bias, and make informed decisions based on data analysis. The integration of AI into recruitment processes has the capacity to transform the hiring landscape by amplifying efficiency, precision, and overall efficacy in identifying and attracting the most suitable talent for organizations.
How AI Is Transforming The Recruitment Industry
AI can be integrated into many hiring processes. From prospecting to the interview process and more, AI can have a positive impact on results. Here are some ways in which AI is impacting recruitment:
1. Automated resume screening: AI-powered software can efficiently screen and analyze large volumes of resumes, saving significant time and effort for recruiters. It uses natural language processing (NLP) techniques to match candidate qualifications with job requirements, shortlisting potential candidates for further consideration.
2. Improved candidate sourcing: AI tools can enhance candidate sourcing by scanning online platforms, social media, and professional networks to identify potential candidates who match specific criteria. This helps recruiters tap into a wider talent pool and reach passive candidates who may not be actively job searching.
3. Video interviewing and assessment: AI-powered video interviewing platforms are becoming popular, enabling asynchronous or live video interviews. These platforms can analyze facial expressions, voice patterns, and non-verbal cues to assess candidate suitability, making the screening and assessment process more efficient and objective.
4. Predictive analytics for candidate selection: AI algorithms can analyze historical data from successful hires and use predictive analytics to identify the most promising candidates. By assessing factors such as skills, qualifications, and performance indicators, AI can help predict a candidate's likelihood of success in a particular role.
5. Bias reduction and diversity promotion: AI can help minimize unconscious bias in recruitment processes. By standardizing evaluation criteria and focusing on objective data analysis, AI algorithms can help ensure fairer and more inclusive hiring practices. However, it's crucial to carefully design and monitor AI systems to avoid existing biases.
6. Skill and competency assessments: AI-based assessment tools can evaluate candidates' skills, knowledge, and competencies through various methods, such as coding challenges, simulations, or online tests. These assessments provide objective insights into candidates' abilities, aiding in more informed hiring decisions.
More Blogs From Our Toronto Software Recruiters
Are You Using ChatGPT to Apply For Jobs?
These Will Be the 4 Fastest Growing Skillsets in 2023
There Are Plenty of Tech Jobs but Workers Need to Think Outside the "Google" Box
IQ PARTNERS is an Executive Search & Recruitment firm supporting clients across Canada and internationally. We help companies hire better, hire less & retain more. We have specialist teams of recruiters in Executive Search / Board & C-Suite, Technology, Media, Digital & Marketing, Accounting & Finance, Financial Services & Insurance, Startup, Data Science, Consumer, eCommerce & Retail, HR, Manufacturing, Supply Chain & Engineering, Construction & Engineering, Legal & Professional Services, Pharmaceutical & Life Sciences, and Sales. Click here to view current job openings and to register with us.