There are a lot of things said during an interview. You get asked a lot of questions and have an in-depth conversation with the hiring manager or interviewer. But there are certain things you can say that can kill your interview immediately. 
If you're prepping for a job interview or are in the midst of looking for a new job, our Toronto recruiters suggest you avoid uttering the following phrases: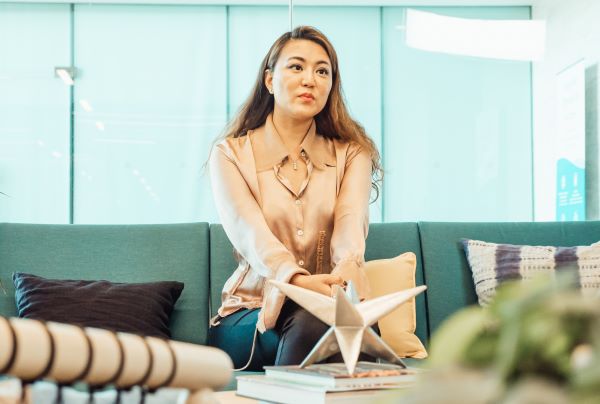 "I don't know" 
While it's important to be honest about your knowledge and experience, using this phrase too often can give the impression that you're not prepared or haven't done your research. If you don't have an answer for a response, think about a way you can respond without saying that you don't know. 
"I'm just looking for any job"
Sure, you may be eager to find work, but this phrase can make it seem like you're not particularly interested in the job you're applying for. Rather, talk about how you are flexible and open to different opportunities. 
"My last boss was the worst" 
NEVER criticize previous bosses or coworkers. Criticizing your previous employer or colleagues can make you come across as unprofessional and difficult to work with. 
"I don't have any weaknesses" 
There is a good chance you will be asked about your greatest weakness or areas you need to improve. Don't say, "I don't have any weaknesses." This statement can make it seem like you're not self-aware or willing to learn and grow in your role. Everyone has shortcomings. It's better to acknowledge them and discuss how you are working to improve them. 
"I'm not really sure what I want to do next" 
Employers are going to ask you about your career plan and aspirations. Don't answer with something like, "I'm not sure." This suggests that you're not particularly committed to a specific career path, which may make employers hesitant to invest in you.
"I'm not good at…" 
Focusing on your weaknesses can make you appear less confident and capable, so it's best to emphasize your strengths instead. Always focus on the positives and minimize the negatives on job interviews. 
"I don't have any questions" 
You should always have a few questions prepared to ask the interviewer. Asking thoughtful questions shows that you're engaged and interested in the position. Failing to ask questions can make you appear disinterested or unprepared.
If you say one of these interview-killing phrases, you'll generally feel a shift in energy from the interviewer. You may even feel like the interview gets cut short abruptly. Rather than have this happen, make sure you are prepared and well aware of the things you should not say during your next interview. 
More Insights From Our Toronto Recruiters
4 Questions You NEED to Ask Employers at the End of Your Job Interviews
Stop Asking These 2 Classic Job Interview Questions
Job Interview Anxiety: How to Get Rid of Nerves Before an Interview
IQ PARTNERS is an Executive Search & Recruitment firm supporting clients across Canada and internationally. We help companies hire better, hire less & retain more. We have specialist teams of recruiters in Executive Search / Board & C-Suite, Technology, Media, Digital & Marketing, Accounting & Finance, Financial Services & Insurance, Startup, Data Science, Consumer, eCommerce & Retail, HR, Manufacturing, Supply Chain & Engineering, Construction & Engineering, Legal & Professional Services, Pharmaceutical & Life Sciences, and Sales. Click here to view current job openings and to register with us.